I'm still searching for some authentic Italian food which brings me to two more places to review.
This review will be different from the others in that one of the restaurants is one that we've dines at twice in the past and due to the quality of the food and service have never returned.
The other restaurant is one we have dined at quite often, either alone or with family members.
Both serve Italian food and foods traditionally American but with an Italian twist, making for some interesting, maybe even exciting, flavors and presentations.
It isn't easy to put an Italian twist on an American dish. I know this because, at my Uncle's restaurants back east, we did just that. The good thing was the chefs he had were all Italian chefs who prided themselves on making American food have an Italian twist.
Although pork is used in many Italian recipes, it isn't the main fare. Pork Chops, for example, are more a southern or authentic American dish rather than Italian. 
Steak or some sort of fish is more likely to be included in an authentic Italian or Sicilian dish. 
I have had pork chops, ala mamma. The pork chops are smothered in garlic and butter and placed under a broiler to finish them and sear the garlic to their tops. It makes my mouth water just writing about it.
This was a guarded recipe of my grandmother, who allowed my Uncle to use it in his restaurants. 
In this modern-day way of eating anything, making American Italian, French, Chinese, Japanese, or any other ethnic flavor has become routine.
Campagnia Bistro - Fresno
I'm starting with Campagnia's since we haven't been to this establishment in over five years. But when we did go, it was twice within a year, and both times we were dissatisfied with the food and service. 
Let's tackle the service first since that is just as important to us as the food.
Having excellent service or even mediocre service can almost overcome the worst food experience possible, except for food poisoning, which I had at another restaurant with excellent service that we'll write about another time.
The hostess who greeted us had an attitude that turned me off as soon as she said hello. It was more like this, "Do you have a reservation?" Then she said, "Hello." Great way to kick off an evening.
Once I told her we had a reservation, she checked her sheet and looked up, and asked, "Is this you?" While pointing to a name misspelled on her reservation list.
She then asked, "Are you sure this is you?" I politely said, "Would you like to see my ID?"
After all the formalities, we were seated at our table. The inside of the restaurant was cheery and very well lit. I didn't feel closed in or crowded, and we were far enough away from the kitchen not to hear that noise.
As usual, I ordered the simplest thing I could find on the menu that I felt they couldn't get wrong. It was a simple pasta dish with meatballs.
Who can mess up pasta with a red sauce and meatballs? The thing is, I should know better. An Italian restaurant with a non-Italian chef isn't a good sign. Even in some cases, an American chef classically trained as an Italian chef can be concerning. This happens to be more prominent if the chef is California-raised and bred.
As I have said in past reviews of other Italian restaurants, California Italian is different than Italian.
That's what happened this night at Campagnia's. The pasta was overcooked, and the meatballs had a distinctive flavor I could not describe. When I asked the server if he could ask the chef for me what was in the meatballs, he politely stated, "We don't give out our recipes."
That was enough for me.
Patti had a chicken dish that was dry and overcooked like my pasta. The sides were okay, but nothing to write home about.
Suffice it to say, after this meal; we weren't coming back any time soon.
Then we were invited to a shower at Campagnia's and couldn't say no, but should have.
It was a buffet, and while the service was much better, the food didn't impress us. 
The food on the line looked fantastic, but it was dry and cold when I went to taste it. The tri-tip was cooked past well done, and the pasta again was overcooked, mushy, and cold. It wasn't pasta salad either.
Another horrible experience for food, but at least the service and the shower were fantastic.
Di Cicco's Italian Restaurant
This is a tough one. We've been to three of the Di Cicco's restaurants in the area, and calling any of them an Italian restaurant is a disgrace. 
Don't get me wrong, their pizza is better than Me & Ed's, and I'll eat their pizza any day of the week over other pizza parlors I've tried in Fresno or Clovis, but their attempt at authentic Italian food isn't up there with other places, but they try.
The first time we went to Di Cicco's, we were with our son. He ordered the mozzarella sticks. They came cold and not fully cooked, but he ate them anyway. I couldn't get him to let me send them back. I wanted to try them, but seeing there wasn't melted mozzarella inside them made me disgusted.
I ordered a simple chicken parmigiana dish. I mean, this is a simple dish with spaghetti on the side. What was served to me was a chicken cutlet patty, not a chicken breast as expected. The spaghetti was overcooked, watery, and mushy. The sauce was definitely their pizza sauce and what gave it away was the spiciness. Unless that was their regular sauce, but I don't think so after eating at other locations.
Of course, you have to consider each location has different chefs, managers, and servers, but you would think that being local would try to run each place the same. Not so.
Patti was smart and ordered a chicken dish that was actually cooked to her perfection. Surprise! 
Our son ordered the meatballs, and when he took his first bite, he looked up at me and said, "These aren't like yours, Dad!" Talk about building my ego up!
I tried the meatball, and again there was a flavor I couldn't figure out and decided it wasn't worth asking about it. We just sent them back.
Over the years, we've tried two other Di Cicco locations, and to be honest, the same thing happened with the food. It just wasn't authentic as they want you to think.
There is still that Californian style in their food, just like many other Italian restaurants, which doesn't bother me, but why not be honest about it. Don't advertise authentic or genuine Italian-style food when it isn't.
Still, Di Cicco's isn't a bad stop searching for authentic Italian food, especially if you enjoy pizza. This is the place.
In The End
The Italian food here in California isn't bad; it's just not authentic Italian. It has that California flavor and style only California can offer, which, as I said, isn't a bad thing. It's just that I can't see why more restaurants can't admit to cooking California-Italian style rather than saying they serve authentic Italian food.
Why not just call it like it is?
Buon Apetito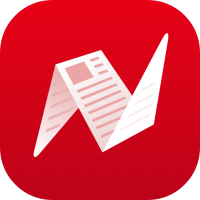 This is original content from NewsBreak's Creator Program. Join today to publish and share your own content.