I'm taking a day or two off from Italian food and restaurants to focus on Chinese and Japanese food and restaurants in Fresno County.
Coming from back east, New York, and Boston, respectively, I've dined at quite a few Chinese and Japanese restaurants over the years.
All of the restaurants have their signature dishes just like Italian, French, and other restaurants do. What is amazing is that most of the restaurants that serve similar food have a distinctive taste in each case. 
Which we can attribute to the region they are from. Whether Italian, Chinee, Japanese, French, or other nationalities, it's the region that determines their recipes.
Figuring the region that dictates the recipe they follow is part of the dining experience. I've been known to question either the chef or owners as to where they are from to understand better their recipes, their serving suggestions, and what spices they use.
This is the case when we dine out at Chinese or Japanese restaurants. It helps to know their region to understand their take on a dish that other restaurants of the same style cooking taste entirely different. It happens more than you think.
You can get pork ribs at one Chinese restaurant where they don't use a sauce to flavor the ribs, while a Chinese restaurant directly around the corner does. It always begs me to ask why?
The chefs and owners of restaurants have no problem when diners ask these questions. Many of them that I have interviewed said that when their diners want to know their backgrounds, they are more than happy to oblige.
With that in mind, next time you dine at a restaurant and discover a unique flavor that you can't figure out, ask the chef or owner.
There is an excellent selection of Chinese and Japanese restaurants in Fresno and Clovis, and as with Italian restaurant reviews, I can see this being a series of posts, so hang in there and follow us to keep up.
China Chef - Clovis
I'm starting with China Chef for a perfect and essential reason. They were the first Chinese restaurant to cater to my peanut allergy. Once Patti informed them of it, they made every effort to make sure no peanut oil or peanuts were used in preparing my food, which is not an easy task since peanut oil is primarily what is used for oriental cooking.
It isn't just oriental restaurants that use peanut oil; go check out five guys some time. I have never had a burger there, and I'm afraid to walk into their shops due to all the peanuts around.
Back to China Chef
Making oriental food taste good without peanut or sesame oil is a journey for the chef. It takes away a great deal of the taste that is blended into their food, but China Chef chefs do it with the most remarkable ease. I know that the owner has a lot of input in making and preparing my food. I know that many times in the past, either her or her daughter prepared my order personally, making me feel safe and happy.
Not many Chinese restaurants that I have been to in the area will do that for me. Most say they can't change what they already have going on in preparation. It's their loss, not mine.
I can honestly say that when you take out peanut and sesame oil, the flavor of the food changes dramatically. So much so that many times I won't even get Chinese or Japanese food. 
China Chef has prepared my orders with an alternate solution that still has the food tasting great with just the right amount of spice and not miss the peanut or sesame oil. 
Trust me on this; you can tell when there is no peanut or sesame oil in your oriental food. It has a bland taste, but China Chef has fixed that for me, and I still look forward to eating there.
My favorite appetizer has to be their chicken wings in a Szechwan sauce with your choice of a spicy level. These are finger-licking good! Sorry KFC! They are crispy underneath with just the right amount of oyster sauce on top and for dipping.
I usually order orange chicken, broccoli and beef, or kung pao chicken for the main dish. These can all be prepared do your liking and spiciness level. The chef is very accomodating to diners.
If you have a Chinese restaurant you favor, please let us know in the comments section so we can dine there and write about our experience in a future review.
Tsing-Tao - Clovis
My brother-in-law and his wife love this place. Patti and I have been there a couple of times and have never had a bad meal.
The restaurant is clean and bright. The service from the greeting and afterward is excellent. The owners and staff make you feel right at home.
I haven't interacted with the chefs at this location, but I have spoken to the owners about my allergy, they have always accommodated my issues.
My favorite dish here is sizzling rice soup. Hearing the rice sizzling as they bring this to the table is always enjoyable and makes you think of what your mouth will experience shortly.
I've had sizzling rice soup in Chinese restaurants in New York and Boston, and I have o say this is the best I've had between them all. 
There's one Chinese restaurant in New York that prides itself on its sizzling rice soup, but it doesn't even sizzle when served to you. Nothing like Tsing-Tao does.
Being served a dish that I truly enjoy as they do at Tsing-Tao makes living in Fresno and Clovis a bonus. Not that's it's the only food I enjoy here. Let me go on.
Their crispy beef in a special sauce is something not from this world. It's full of flavor and spice and makes my mouth water thinking about it. Along with that, the Tsing-Tao beef dish with the chef's homemade teriyaki sauce is one dish you don't want to miss.
Of course, they have chicken, fish, and vegetable dishes to choose from in either spicy or mild recipes. Don't worry, and you can control the amount of spiciness on any plate; just ask.
All in all, Tsing-Tao is another excellent dining experience also in Clovis. Don't miss out.
Next time we'll be discovering some great Chinese and Japanese restaurants in Fresno. 
Until Then,
Buon Apetito
If you haven't already downloaded NewsBreak, why not do it now by click here.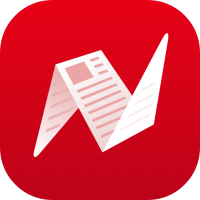 This is original content from NewsBreak's Creator Program. Join today to publish and share your own content.