When it comes to reviewing Mexican or Spanish food, I'm probably the last person you want to write a review unless I'm writing about how great your restaurant is.
See, I am not a connoisseur of Mexican or Spanish food. I like some of it, but not most of it. That's because I haven't honestly had great Mexican or Spanish food.
Ask me about Italian, Sicilian, French, Japanese, or Chinese, and I'll write a review that means something. When it comes to Mexican or Spanish, I lack great food tasting to give that review that means something.
Unless we're talking fast food places like Taco Bell or Del Taco, places I don't consider to be fine purveyors of Mexican food.
I plan on writing a post shortly about fast food joints, so hang in there.
College Days in the '70s
When I was in college in Rhode Island, I had my first taste of Mexican food. It was at a place called Tortilla Flats. It had just opened, and it was all the rage in a predominate city full of Italian and American restaurants.
Every corner throughout Providence and other cities in Rhode Island had its share of Italian eateries and bakeries, not to mention American-style foods and baked goods.
A Mexican restaurant on the east side of Providence was all the rage, and people, especially us college kids, flocked to it thinking we were getting authentic Mexican food.
Tacos, burritos, enchiladas, and refried beans are what made up our dinner plates, and we thought we were eating Mexican. Little did we know then what was to come.
Tacos were a massive seller for the owners of Tortilla Flats, and that restaurant on the east side of Providence, Rhode Island, is still open and thriving.
Fresno
Before moving to Fresno, I lived in New York for years. Which now brings us and me to Fresno. New York in an array of different ethnic restaurants. Cuban, Italian, French, Mexican, Spanish, Chinese, and Japanese make up the landscape of the restaurants in New York. Of course, there are other ethnic varieties like Basque and others I don't even know.
Suffice it to say, though when it came to Mexican, I found some great restaurants in New York that served tacos, burritos, and enchiladas with refried beans like I always had in college, only better.
Then I moved to Fresno and finally was able to try somewhat I call authentic Mexican food by friends and Patti's family and a couple of local restaurants other than Taco Bell or Del Taco.
I never realized what I was missing when eating Mexican food. Everything I had in the past was nothing compared to now.
This Mexican food had unbelievable flavor. It had a deep spicy flavor that I couldn't describe. 
The spice gave the taste of the food the depth that the other Mexican foods I had in the past were lacking. Wow, was the response after trying food at Plaza Ventana. 
Unfortunately, Plaza Ventana has closed, but I will say that it lived up to the recommendations of everyone that talked to me.
I was told by many that their food was truly authentic and I would thoroughly enjoy dining there, and I did.
Patti had bragged about the Plaza numerous times, but I was suspicious of any Mexican food by this point. I couldn't seem to get into the taste, and though I wanted to. 
I wanted to get past just eating tacos, refried beans, and burritos. I wanted authenticity, and the Plaza gave me that.
But it wasn't to last. The Plaza closed down, and now I rely on Casa Corona, which isn't bad, but it's nowhere near the Plaza.
Casa Corona
The first food I tried at Casa Corona the very first time Patti took me there was nachos. I figured I would go with something safe that I knew I would enjoy if done right.
I was right. The nachos, which is an appetizer, but should be the main course, especially if you order the king nachos was scrumptious. The nachos were covered with refried beans, the meat of your choice either chicken, ground beef or shredded beef, cheese, sour cream, and guacamole. 
I'm not a big fan of guacamole, but Casa Corona's was good, and I liked the taste mixed with the nachos other toppings.
The nachos were served hot, and they were bursting with flavor. I thoroughly enjoyed each bite.
The next time Patti and I went, I ventured into the menu a little deeper and ordered a chimichanga. What a taste buds experience. I had never had a chimichanga before this, so I was in for a surprise I would never regret.
There was so much flavor coming from the inside stuffing and the sauce on top that I couldn't get enough of it. Each time we went back, it was a toss-up between the chimichanga or the nachos.
After a few times of eating the chimichanga, I decided to try something else. I was getting brave now.
I went for the short ribs without the cilantro. I'm not too fond of the taste of cilantro. I like parsley, but no cilantro. I am one of those people that have that gene in me that makes cilantro taste like soap. I'm not too fond of the taste of soap. So I always ask for food without cilantro.
Of course, leaving cilantro out of Mexican food is the same as leaving sesame or peanut oil out of Japanese or Chinese food. I'm allergic to both, so the food becomes bland. You get over it after a while and move on with other spices.
The Shortribs
The short ribs were a dining experience like no other. They were tender and full of flavor, even without cilantro. The waiter told the chef my not wanting the cilantro but wanting a great taste, and the chef lived up to the challenge.
I've had short ribs before in Italian and American restaurants, but they never were as tender as these or had the fantastic flavor that the ones at Casa Corona have.
These became a staple of my diet at Casa Corona. I will admit I have tried other dishes there, and all of them have been exceptional. I can't complain about any dish that I've had so far. 
Do I recommend Casa Corona? Of course, I do, and so many other Fresnan's and Clovis people have done the same, so I know I'm in recommending a good place.
Are there other places to go for authentic Mexican food? Of course, there is. There are other restaurants like Bobby Slalzar's, Sal's Mexcian Restaurant, Taqueria Don Pepe, Castillo's Mexcian Food, and a whole lot more. The list is endless.
I'm looking for recommendations from you to try. Patti and I are always looking for new places to try and write about; please share your favorite place and favorite dish with us. 
Till the next food adventure,
Buon Apetito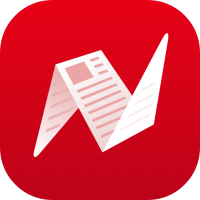 This is original content from NewsBreak's Creator Program. Join today to publish and share your own content.