I love fresh fish and chips. I consider myself almost an expert on fish and chips, but there have been times when a good piece of frozen fish has fooled me.
I spent over 35 years living up and down the east coast. I worked for an uncle that owned a few restaurants and worked with the seafood vendors who sold to him. As a result, I learned a great deal about fresh seafood and frozen seafood.
I learned what made frozen seafood either real good or, in many cases, totally horrible.
Over the years, I learned that the freshness of the fish wasn't the only thing that made great fish and chips. The batter was just as essential and, in some cases, more important depending on the fish used.
I can honestly say I gained a great deal of appreciation for fish and chips and the different ways it was made over those years living on the east coast.
So when I moved to Fresno, little did I realize that there would be an issue of finding good, not great, just good fresh fish and chips. I knew Fresno wasn't as near the coast as Boston, Providence, New Haven, and New York City were, but I figured it wasn't that far. Boy, was I wrong!
Fresno is just far enough away from the coast that if the fish isn't flash-frozen when caught, the odds of getting fresh fish and chips in Fresno is slim.
I've tried many a restaurant in Fresno since moving here in 2006, and I'm going to give you my best recommendation for the top two fish and chip places in town.
But first, I want to comment on the coast. Since moving here Patti, my wife has brought me to Monterey, Cayucos, Cambria, Los Angels, San Francisco, Pismo, and Morro Bay.
All of these places have fantastic fish and chips. I can't think of one of these cities that don't have good fish and chips. Even those with a batter that wasn't exceptional still had the freshest of the freshest fish and chips.
Which, of course, hurts Fresno and the surrounding cities in the valley. There isn't a significant amount of fresh fish in the local restaurants that I consider good fish and chips. Granted, almost no one can goof up the chips part, but I've been to a few local places where the chips are as bad as the fish they serve. So we won't mention them.
Frozen fish and frozen immediately and cooked correctly will taste almost as good as fresh fish. There are times when I honestly have been fooled by the taste and preparation of frozen fish. Not many, but there have been a few.
I never gave up looking for good, not great, mind you, but good fish and chips since 2006, and for me, there are only two places locally that tret my taste buds, and I believe they will do the same for you.
Before I forget, though, I would love to hear your thoughts on the two restaurants I mention as well as recommendations of yours to check out. I promise I will, and I will write about those places.
Number 2
You're going to think I'm crazy with my second choice, but there is more to it than just the fish. 
The batter is a beer batter, and you can smell the beer when the fish and chips are served. I like that. Even though the fish is frozen, the smell of beer batter gives you a feeling of freshness. Maybe I'm overindulging here, but I have to admit even at home, some of the frozen fish we have bought with beer batter tastes great and is the closest I've tasted too fresh. I still think it has to do with the smell of beer.
Without further adieu, the number 2 spot belongs to TGIF, or Friday's as it's called now.
I've been dining at TGIF since its inception back in New York. I've eaten at almost every New York TGID's and the ones in Connecticut, Massachusetts, and the one in Rhode Island, which I spent a great deal of time enjoying the fish and chips. 
Each time I ate at any of these restaurants, the fish and chips were fantastic.
Eating at the Fridays in Fresno is no different from back then. The fish, which I just had the other night, is always served hot and the chips are perfectly fried with a nice crunch.
As I mentioned, they use a beer batter, and just the smell of that alone tickles my taste buds and makes the meal a winner in my book.
Patti, my wife, who enjoys excellent fish and chips as much as I do, also agrees that Fridays is a winner compared to other restaurants we have tried.
If you try Fridays and disagree, please let us know. We aren't comparing Fridays to the seafood on the coast. Only to other restaurants locally.
Number 1
Again this isn't comparing this location to east coast or west coast seafood spots. This review is comparing this spot to others in Fresno. The site that won our hearts is our number 1 place to go and bring others to enjoy the freshest seafood I've found here in Fresno is West Coast Fish and Chips on Shaw Ave in Clovis. But, again, we're not talking about the on in Fresno, so don't get them mixed up.
The West Coast Fish and Chips in Clovis is the one, and this is why or at least what I think is why.
They serve the fish as they say English style. Although they don't use a newspaper to wrap the fish and chips in, they serve the fish if asked for with malt vinegar. Trust me that malt vinegar makes a big difference in taste and presentation. They sell bottles of malt vinegar at the Clovis location. I'm not sure about in Fresno.
Many restaurants in Fresno and around the valley don't offer malt vinegar and, in some cases, don't even stock it. That, to me, is a no-win situation, especially when you want it.
Malt vinegar is what makes fish and chips English style in my book, and after living in England for a short period, it's what makes their fish and chips above the rest.
Back to West Coast
I've never asked, but I'm pretty sure they use cod for their fish. I'll ask the next time I'm in, but in some way, I like not knowing if it's anything other.
The fish tastes fresh compared to any other place I've been in Fresno, and the batter is light, crunchy, and full of flavor.
The size of the serving is crazy. If you order a two-piece order, you usually get an extra half piece and, in some cases, a whole piece on the side. I was shocked one time when I ordered a two-piece, only to see my order stacked with three pieces. Too much fish to handle in one sitting. I ended up sharing with our son at home.
The servings are always hot when they arrive at your table and served with tartar sauce (great-tasting, by the way) and ketchup packets. Yes, there is salt and pepper if needed, and as I said, they have malt vinegar.
If you haven't tried your fish and chips with malt vinegar, make it a point to go here and try it.
You won't go wrong by dining with friends at West Coast Fish and Chips in Clovis nor will you regret trying the malt vinegar. Try it on the fires first if you have some doubt. Then try a little on the fish and see what a difference that little shot of vinegar makes.
Buon Apeptito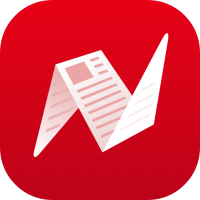 This is original content from NewsBreak's Creator Program. Join today to publish and share your own content.