HOUSTON, TX — Chief Human Resources or HR officer at Houston Community College Janet May has recently been selected to acquire the College and University Professional Association for Human Resources or CUPA-HR 2021 Distinguished Service Award.
As a higher education Human Resources, CUPA-HR serves higher education by providing the knowledge, resources, advocacy, and connections to attain organizational and workforce excellence. It is the association for HR professionals in higher education that offers leadership on higher education workplace issues in the United States and abroad.
Their jobs include monitoring trends, exploring emerging workforce issues, conducting research, and promoting strategic discussions among colleges and universities. CUPA-HR hosts conferences and webinars; publishes tools and resources; and offers online communities for collaboration in order to provide many opportunities for their members to connect with one another and to develop professionally.
They also partner with other higher education and HR management associations to advocate on legislative and compliance issues that impact the higher education workplace. According to CUPA-HR, they are pleased to contribute $3,000 to Houston Community College's STEAM Summer Camp for local high school students.
In 2010, Janet joined the Western Region board of directors and in the same year, she served in a CUPA-HR leadership role for the first time. For 10 years, May served on the board and her past roles include secretary, chair-elect, chair, past chair. She also served as the Western Region representative to the national board of directors for three years.
Her other highlights of being involved in national CUPA-HR service include serving on the Membership Committee, Emerging Issues Committee, Diversity, Equity and Inclusion Committee, and participating in CUPA-HR's Creating Inclusive Communities project.
Vice President and Chief Operating Officer at California Western School of Law and past CUPA-HR Board Chair David Blake stated that Janet is the epitome of CUPA-HR and its values. According to Blake, on Houston Community College which is a predominantly Hispanic serving institution, Janet is a visible and vocal advocate for advancing student, staff, and faculty diversity and inclusion efforts. Through Janet's service over the years, Blake claimed that she has demonstrated her leadership and her commitment to their profession and association.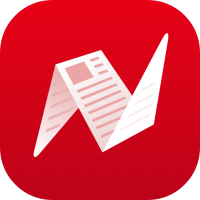 This is original content from NewsBreak's Creator Program. Join today to publish and share your own content.