BELLAIRE, TX — On Monday, students of the Bellaire High School returned to school days and entered the new face of the school, with an array of facilities that garnered their attention and excitement.
Carter Sasser, an eleventh grader, said that everyone gathered at school early to see their friends and get a glimpse of the new building. Sasser said that the place is impressive, particularly the new pool, gym, as well as the new lockers.
Sasser, along with his classmates, is just a small part of the tens of thousands of students that returned to school on Monday, the first day of school in the Houston Independent School District, as well as the official opening of Bellaire High's new academic, physical education, and fine arts wings.
The construction of the building is part of the 2012 Bond program, which aimed at renovating and reconstructing 40 schools, 29 of which are high schools. Bellaire is the final project to be constructed.
The new wings give space for classrooms fully equipped with state-of-the-art instructional technology. This gives campus leaders and teachers the ability to better adapt to the learning environment, ultimately giving students a better learning experience.
"I love the new classrooms," senior Evelyn Bell said. "It's like being in a high school you only see in the movies!"
Now that the initial phase of the construction project has been completed, crews are working on the second and final phase. They are demolishing the original building, which has been around for 60 years, to make way for a new athletics field and a new track, administration wing, as well as a four-story parking garage that can accommodate 700 cars. The construction is expected to be completed by the end of 2022.
Bellaire High School Principal Michael McDonough said that he and his colleagues are proud of the building that they have, further noting that it was a result of the collaboration between the community, the CIty of Bellaire, as well as HISD. With only one year to go to complete the final phase, they look forward to what it will bring.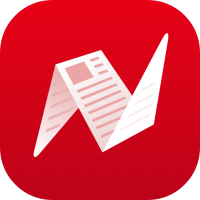 This is original content from NewsBreak's Creator Program. Join today to publish and share your own content.