HOUSTON, TX — St. Luke's Health has announced a novel collaboration with Marriott International's Houston Business Council, in a project titled Helping Hands, in recognition of the United Nations' World Day Against Trafficking in Persons. This collaboration is to support victims of human trafficking who receive healthcare at St. luke's Health facility.
In this collaboration, properties that are part of the Marriott portfolio in Houston will be providing donations of toiletries and other personal items to any victim of human trafficking within any of St. Luke's Health hospitals in the greater Houston area.
St. Luke's has a workforce of 9,000 trained employees employed across the state of Texas since the passage of legislation in 2019 by the Texas legislature. This legislation requires all practitioners of health care in the state to take continuing education courses to better understand how to identify and provide care to people who are victims of trafficking.
According to the International Labour Organization, an estimate of more than 40 million people globally are victims of human trafficking and forced marriage. Along the same line, UNICEF stated that approximately 25 percent of trafficking involves children. Trafficking is a heinous crime that not only involves sexual exploitation by others for the sake of financial gain, but also the forced labor of people of all genders and ages.
Texas is among the top three states with the most cases reported to the National Human Trafficking Hotline. According to a study from the University of Texas at Austin, an estimate of 300,000 human trafficking victims now reside in Texas, 79,000 of which are victims of sex trafficking and 234,000 of which are victims of labor trafficking. This only represents a small portion of the real numbers, however, as the nature of human trafficking renders the collection of data a challenging feat.
CEO of St. Luke's Health, Doug Lawson, Ph.D., said that the collaboration between St. Luke's Health and Marriott's Houston Business Council is merely one example of the work care providers are conducting to address human trafficking and help the people who have been victimized by this crime to heal and recover.
Marriott International has been actively working to help face the problem of human trafficking in the hospitality industry. Starting from 2017, the company has instituted mandatory training for all of its hotel staff members in identifying both visible and invisible signs of human trafficking, as well as working with trained law enforcement to respond to suspected criminal behavior and ensuring a response that is victim-centered. Until today, more than 850,000 associates have had said training.
Ramon Ventura, Chair of Marriott's Houston Business Council and General Manager of the JW Marriott Houston, said that despite awareness of the issue being the key component to prevent human trafficking, local initiatives like the one between St. Luke's Health and Marriott's is also essential to raise awareness and provide support to the victims around us.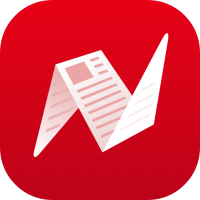 This is original content from NewsBreak's Creator Program. Join today to publish and share your own content.