HOUSTON, TX — Food lover, buckle up for some good news! An array of new restaurants are serving fresh cuisines in the Houston area. Here is what we've gathered from the buzz; there's Ten Sushi coming to town, Gatsby's expanding its space, and JW's serving its homemade dishes.
Ten Sushi is coming to Houston next year. BCK Management, the mastermind behind the popular comfort food restaurant Bosscat Kitchen + Libations, will be bringing their popular Southern California Asian bistro to Houston. The restaurant will open in the Spring of 2022 at a location adjacent to Bosscat, at 4200 Westheimer Road.
Ten Sushi originally opened in California in 2008, located in Newport Beach, and it was bought by BCK Management in 2014. BCK eventually expanded to Houston by opening a Bosscat location in 2017, as well as the now-shuttered BCK Kitchen + Cocktails located in the Heights back in 2018.
Ten Sushi is known for its full-service sushi bar, including black rice rolls as well as dishes such as kung pao, firecracker wonton, and shaken beef filet.
What's more? Well, Daisy Buchanan Lounge is soon closing to make more space for Gatsby Steakhouse. Daisy is a short-lived sibling bar to Gatsby's. Despite both businesses being new, the steakhouse has seen a robust business, so much so that the owners have decided to close the lounge to make room for Gatsby's dining area. Daisy had its last day of service on August 21, and renovations are expected to last for approximately one month.
Lastly, JW's Place Soul Food and Barbeque is bringing hard-to-find Southern comfort dishes to Spring. They serve dishes such as hot-water cornbread, smoked catfish, and liver and onions. Located at 28533 Springs Trails Ridge, the restaurant is run by Jack and Cassaundra Webb.
According to their statement to the Community Impact Newspaper, the couple wants to focus on homemade dishes based on recipes passed down from generations. Not only serving barbecue and soul food, but the restaurant also hosts live music, has a daiquiri drive-through, and a weekend brunch.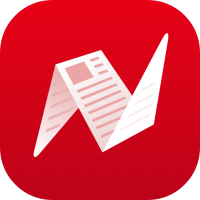 This is original content from NewsBreak's Creator Program. Join today to publish and share your own content.