HOUSTON, TX — The National Science Foundation has named Baylor College of Medicine as one of the four sites receiving a $3 million award from the Industry-University Cooperative Research Centers.
The Center to Stream HealthCare in Place brings experts together in the industry to investigate, develop, and promote devices that help health providers collect patient data without having the patient leave their home. Other institutions that have partnered for this international center include the University of Southern California, the University of Arizona, and the California Institute of Technology.
Baylor's focus in the project is on the clinical medicine aspect of the Center. Baylor will accelerate the translation of state-of-the-art technologies into patients' care in-place, all while also training fellows and students in remote patient care. The Center will advance innovation through conducting partnerships, resource sharing, multispecialty collaborations, and preparing an educated workforce to promote health and wellness via self-care technologies.
Dr. Bijan Najafi, the Center's co-director, said that chronic health conditions are expensive both financially and emotionally, and immediate action is necessary to shift from the current practice where patients are frequently passive recipients of care. Patients need to be empowered to gain a central active role in managing their own health.
The Center will advance knowledge and intellectual property transfer between the world of academics and industry via collaborative partnerships. This will, in turn, promote the rapid development of novel technologies and transition healthcare delivery for the better, conducted by enhancing the quality of life for patients with chronic illnesses while also reducing healthcare costs and avoiding hospitalizations.
Dr. Aanand Naik, the Robert J. Luchi, M.D. Chair in Geriatric Medicine and professor and section chief of medicine-geriatrics and palliative medicine at Baylor said that this project is an exciting collaboration of scientists, clinicians, and engineers, taking an innovative approach to improving lives. Using technology to improve clinical medicine, the Center creates a connected home that can improve the process of detecting illness, reduce harms in the process, and improve disability.
Dr. Mark Kunik, professor in the Menninger Department of Psychiatry and Behavioral Sciences at Baylor and director of the VA South Central Mental Illness Research, Education and Clinical Center, said that the Center offers researchers and clinicians at Baylor the opportunity to work collaboratively with some of the best technology companies in the country.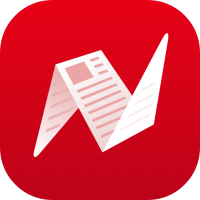 This is original content from NewsBreak's Creator Program. Join today to publish and share your own content.