HOUSTON, TX — on Thursday, the Metropolitan Transit Authority of Harris County approved a goal to transform the urban area's public transit fleet into zero-emission vehicles by 2030. The announcement was part of METRO's Climate Action Plan that will start by adding 20 zero-emission electric busses starting in the spring of next year. Chris Hollins, a Board Member, will be overseeing the development and implementation of the new electric bus program.
There are nearly 1,300 transit buses that drive tens of thousands of miles every year in Houston. In Texas, while some transit agencies have progressed toward electrifying fleets, most transit buses in the state still run on diesel, a kind of fossil fuel that contributes vastly to global warming emissions and even poses serious health risks, such as increased risks of cancer and respiratory illnesses.
Electric busses are the solution for this, as they are more affordable than buses powered with fossil fuel, and they save hundreds of thousands of dollars for transit agencies in operating as well as maintenance costs.
Houston's METRO now matches Austin's CapMetro as two of the country's strongest commitments to electric buses.
Bay Scoggin, state director of TexPIRG, stated that METRO has made one of the strongest commitments to the electrification of public transit in the nation. On behalf of TexPIRG, he applauds METRO's forward-thinking leadership.
Houston is one of the cities with the worst air quality in the nation, and it has been falling behind in terms of cleaning up its system of transportation. Replacing the diesel-powered transit buses will give better protection to the health of local residents while also reducing millions of pounds of greenhouse gas emissions.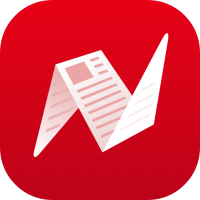 This is original content from NewsBreak's Creator Program. Join today to publish and share your own content.