HOUSTON, TX - Transnational Asian Students Department has appointed new faculty members who will begin teaching courses as professors. They are Jaymin Kim '08, Eric Huntington, and Sidney Lu.
Jaymin Kim '08 and Eric Huntington are both T.T. & W.F. Chao assistant professors who began teaching their first courses this fall, while Sidney Lu will join as the Gragg Associate Professor of Transnational Asian Studies for the spring 2022 semester.
The largest number of Asian studies courses this fall are including Human Mobility in the Asia-Pacific, Cross-Cultural Asian Music, South Asian Diaspora, The Jain Worldview, Studies in Asian Philosophy, and many more.
A year ago, the Transnational Asian Students Department is built on the standard set by the T.T. and W.F. Chao Center for Asian Studies since 2008 focusing on transnational.
Now, it has shown its improvement by 50% with these three new members. There were hundreds who applied for the position, considering the unique nature this faculty has to offer.
Lisa Balabanlilar, history professor and chair of the department said the aim of this initiative is to focus on exchanging ideas, interaction, technology, and people in Asia as a series of movements and networks globally.
Therefore, Balabanlilar who now serves as the department director looked for department faculty who can collaborate with aligned thinking and research to keep developing its goals.
Balabanlilar chose the three new members because she sees "their ability to imagine intellectually across boundaries".
This semester, Kim's inaugural course is a First-Year Writing Intensive on Travel and Modern Asia, focusing on those who traveled across and beyond Asia from the 14th century to the 20th.
On the other hand, Huntington is co-teaching Buddhist and Daoist Art in China and a course on Asian philosophy on the changing of Buddhism, Hinduism, Jainism, Daoism, and Confucianism over time through various national and cultural boundaries.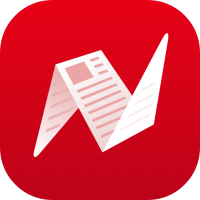 This is original content from NewsBreak's Creator Program. Join today to publish and share your own content.