HOUSTON, TX - Texas Children's Hospital shares a few tips to develop a healthy lifestyle for parents and children during the pandemic, as suggested by the American Academy of Pediatrics interim guidance on how pediatricians help families address obesity management last December.
Over the past year, the rate of childhood obesity has increased since the new life of pandemics changed the whole daily routine. From virtual school, canceled plans, job loss, unstable finances, limited interaction in public, and more.
The feeling of anxiety, depression, sadness, and loneliness, are also worsen this situation. Spending more time at home makes not only children but also adults relied on comfort food to fill the void.
Childhood obesity is when children reach over the normal or healthy weight for their age and height. Therefore, obese children tend to develop health issues such as high blood pressure, high cholesterol, insulin resistance, and breathing problems, such as sleep apnea.
It's crucial to make small changes to a more active and healthy lifestyle together with these tips.
Small diet changes
Try to slowly change your cooking method from frying to grilling. Include a variety of vegetables and fruits for more fiber, and add lean protein to keep you full longer, such as chicken or fish. Less is more, so it's better to eat smaller portions. Hydrate yourself more by drinking enough water instead of sugary drinks.

Reduce screen time
Though it sounds impossible where everything goes virtual, you can focus on doing offline fun activities instead of being glued to your phone screen all day.

More physical activities
Spare at least 30 minutes to take a walk around the neighborhood, do stretching, or simply dancing to your favorite songs on speaker.

Be a positive role model
Parents are their children's role models. Engage them with a new healthy habit by being physically active.

Texas Children's Hospital offers nutrition consultation services to help children and families developing healthier life by achieving specific nutrition or weight-related goals.
Read more about the service here.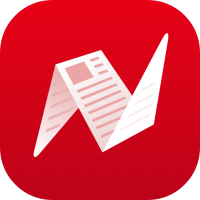 This is original content from NewsBreak's Creator Program. Join today to publish and share your own content.