HOUSTON, TX — Cloud-native master data management or MDM solutions provider Riversand recently announced its partnership with Software as a Service or SaaS technology company Cloudinary to help its retail, distribution, and manufacturing clients deliver better, more engaging product experiences to their customers.
Building on the global experience of both enterprises while focusing initially on clients in North America, this partnership integrates Riversand's product information management (PIM) capabilities with Cloudinary's depth in superior media experience including Digital Asset Management (DAM).
Riversand, a Syndigo company, is a Houston-based provider of SaaS, MDM, and Product Information Management (PIM) solutions that enable global enterprises to manage multi-domain master data. Its partner, California-based Cloudinary, is a media experience platform.
Cloudinary's award-winning image and video management solutions handle billions of visual assets for more than 8,000 customers including the world's top brands and over one million users.
Businesses have two of the biggest challenges when scaling up their product content and this partnership provides two solutions for them.
First, it helps to manage technical and descriptive product data, including measurements, ingredients, brand names, and product extensions across complex and often disconnected systems.
Second, it helps to manage and deliver the creative and visually compelling rich media that supports the product or overall company brand, across channels, at scale.
Overall, these challenges have traditionally been managed with separate independent systems which lead to additional manual work and coordination. The dynamic media platform of Cloudinary enables visual experiences that are appealing for e-commerce. It is used by clients to enhance conversions, reduce time to market, and gain a competitive edge.
Riversand's Vice President & Business Development Witty Bindra affirmed that the cooperation of Riversand's PIM and Cloudinary's DAM solution offers mutual customers' creative, marketing, and development teams the power to maximize the value of their product information and visual assets, and ultimately optimize and deliver a better end-user experience.
Bindra also explained that their mutual customers can now combine these two capabilities for a more complete set of product information and digital assets that deliver a robust end-user experience.
Bindra added that rich media improves customer experiences and boosts sales. This collaboration will help their clients get more out of their content across channels, reduce the headaches of manual effort, and give their customers more confidence in their product evaluation and buying decisions.
Furthermore, Vice President Technology Partnerships of Cloudinary Gary Ballabio stated that up and down the retail supply chain, Cloudinary and Riversand together will help their customers deliver better, richer, and more engaging visual content to millions of their customers and consumers every day.
Ballabio also claimed that Cloudinary is pleased to be partnering with Riversand to ensure that their mutual customers are backed by the technology solutions they need to succeed in today's increasingly competitive and crowded marketplace.
More information about Riversand is available on its website at www.riversand.com.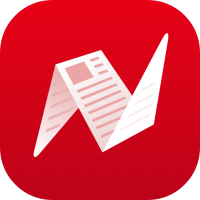 This is original content from NewsBreak's Creator Program. Join today to publish and share your own content.