HOUSTON, TX — On August 25, the Houston City Council voted to establish a permanent City of Houston Women's Commission into city ordinance. 25 diverse local female leaders were appointed to the inaugural volunteer board.
The commission will work to advance equity and equality for women in Houston by identifying as well as addressing disparities in employment, healthcare, safety, and security across communities and industries, be it in Houston's private or public sector. Further, the commission will develop and propose recommendations prioritizing the lives of Houston's women, identify gaps in information that require deeper research, and advise leaders of the City on how to improve the quality of life for women in Houston.
The formation of this effort was led by Abbie Kamin, a Council Member who worked with Mayor Sylvester Turner to bring the proposal to the full council. The initial year's charge for the commission is to address the disparities that have been exacerbated by the pandemic for women in the region, including healthcare, job loss, leave coverage, wage disparities, and child-care needs.
It is widely known at this point that women face disproportionate inequities in many areas, such as employment, healthcare, and safety, and on many levels. In Harris County, women who work full-time only earn 80 cents for every dollar earned by men. Women are also more likely to experience poverty compared to men, which is more pronounced in Harri County than at the national level. These disparities are even more prominent among Black and Hispanic women, and the COVID-19 pandemic has nothing but made it worse for women.
"After over a year of planning, to see this effort come to fruition is very special," said Council Member Abbie Kamin. "This is the first time we will have a board specifically looking at women's equity in our city; something we must have if we want to address the substantial disparities women continue to face day-to-day."
"I congratulate Council Member Kamin for proposing the Houston Women's Commission. As an attorney, wife, and mother, she brings a unique perspective to public service," said Mayor Sylvester Turner. He went on to say that women play an important role in his administration and in all aspects of a diverse community. The Mayor looks forward to seeing the recommendations made by the Commission and to enhance the quality of life for all women.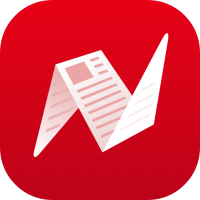 This is original content from NewsBreak's Creator Program. Join today to publish and share your own content.