HOUSTON, TX - Rose Faghih, assistant professor of electrical and computer engineering in the University of Houston Cullen College of Engineering, along with her team built a wearable device to monitor and reduce stress.
Initially, Faghih discovered the tiny beads of sweat that appear on the upper lip when you're nervous — scientifically, named as skin conductance response. Through this measure, Faghih knew this condition is able to be controlled and even lowered.
As a result, Faghih and her research team built a smartwatch embed with two electrodes using new closed-loop technology. The electrodes will detect the stress signals to remind a relaxing suggestion, such as listen to relaxing music to calm down.
Faghih said this study is one of the first steps to reach the goal of monitoring brain responses using wearable devices. By using closed-loop technology, it will help people to keep their stress state in a good range.
Additionally, the brain's cognitive stress is carried by Electrodermal activity, which is the electrical conductivity of the skin. Therefore, Faghih tracks the hidden stress state using signal processing techniques and designs a control algorithm for regulating the stress state and closing the loop.
Fekri Azgomi, UH doctoral student and lead study author confirmed this new invention is the very first to relate the cognitive stress state to the changes in SCR events using the control mechanism by closing the loop in a real-time simulation system.
The results show that the proposed approach is efficient to be implemented in everyday life. Read more about Faghih's journal here.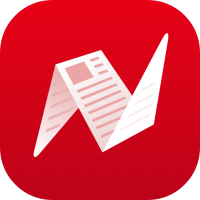 This is original content from NewsBreak's Creator Program. Join today to publish and share your own content.