HOUSTON, TX — The Fay School is an independent school located along the banks of Buffalo Bayou. For 30 years, the school has been serving as an exceptional learning environment for education on the elementary level. It did, however, need a mascot.
That's where the Houston Zoo came in and helped with its Saving Wildlife School Partnership. The program provides an opportunity for school staff and motivated students to learn and understand more about animals and even take action to help with the threats that are faced by these animals in the wild.
The Zoo staff helped second graders at Fay school identify a list of species that are native to Texas that could represent the school. After that, the students took on a project-based learning unit with this guiding question: "What can we take to save our animal neighbors?"
The students were enthusiastic in researching everything; from anoles, to snakes, alligators, armadillos, and many others. They met virtually via Zoom with the Zoo staff to learn about these animals, what they need to survive, and how humans impact their survival. At the end of the day, after learning a lot about each species, they ultimately had to pick the animal that can best symbolize the values of the Fay school.
The students narrowed down their options to alligator, coyote, or armadillo. After producing a video to share with the entire school, the students of all classes cast their votes for their first-ever mascot. After the ballots were counted, alligators came up as the winner. The Fay Gator was named Ernie.
The project was such a big success that it garnered the attention of the National Association of Independent Schools, NAIS. The association highlighted the engaging, authentic, and innovative learning that the students experienced from the project.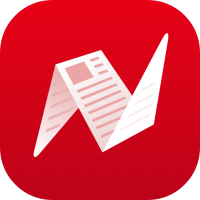 This is original content from NewsBreak's Creator Program. Join today to publish and share your own content.