HOUSTON, TX – Lone Star College or LSC has recently partnered with Intel, an industry leader in creating world-changing technology, to implement the Artificial Intelligence or AI for Workforce program and help define AI program implementation.
LSC's partnership with Intel responds to the rapidly growing demand for artificial intelligence or AI skills. Therefore, developing a skilled workforce will be important for the U.S. to remain competitive in the global scene.
LSC's Vice Chancellor Academic and Workforce Success Dwight L. Smith, III, Ed.D. claimed that the Lone Star College has always been known as a leader in training tomorrow's workforce with cutting edge technology. This collaboration with Intel will ensure students at LSC are prepared to become the next-generation employee.
According to LSC, a survey conducted by EdScoop discovers that among eight areas of IT instruction, 53 percent of higher education officials anticipated AI would account for the greatest increase in instructional demand over the next three years, trailing only cybersecurity studies by a small margin.
Since the launch of the "AI for Workforce" program in Arizona, it has expanded to 18 schools in 11 states that comprise New Mexico, Nevada, Oregon, Texas, California, Indiana, Pennsylvania, Wisconsin, Michigan, New Jersey, and Arizona. All of these 18 schools serve 800,000 students, with eight institutions, including LSC, classified as Minority Serving Institutions.
Moreover, LSC also addressed that the U.S. Bureau of Labor Statistics reports employment of computer and information research scientists is estimated to grow 15 percent from 2019 to 2029. CEO of Intel Pat Geisinger stated that AI is one of the superpowers fueling innovation, economic growth, job creation and advancements across every aspect of society. According to Geisinger, community college is where he developed his passion for technology and kicked off the career journey that eventually led to his dream job as the CEO of Intel.
Further information about all the IT programs LSC has to offer is available at httos://LoneStar.edu/InformationTechnology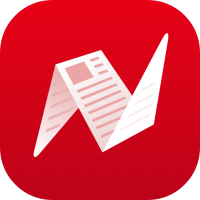 This is original content from NewsBreak's Creator Program. Join today to publish and share your own content.