HOUSTON, TX – Approved courses of non-credit U.S. Coast Guard or USCG at the San Jacinto College Maritime Technology and Training Center are currently qualified for GI Bill education benefits certification through the Texas Veterans Commission. Since 1944, the GI Bill has assisted qualifying Veterans and their family members get money to cover all or some of the costs for school or training.
According to San Jacinto, historically, GI Bill benefits are approved solely for programs that lead to a two- or four-year degree and not for those offered at the Maritime Center which are the industry-recognized certifications. The approval of 28 out of 70 USCG and Standards of Training Certifications and Watchkeeping for Seafarers courses enables veterans like Edward Shnert to upskill in the maritime field.
Shnert, who's a U.S. Army veteran said that he can't begin to tell everybody how greatly this approval has impacted his career. According to him, the certificates he's earning will help him earn more income for his family. Attending the San Jacinto College Maritime Campus has been Shnert's dream, and thanks to the approval, he can finally fulfill that dream.
Associate vice chancellor of Maritime Technology and Training Center John Stauffer stated that every veteran has earned these benefits through sacrifice. Stauffer added that it is truly an honor to provide workforce training to the veterans and have this training approved for GI Bill educational benefit certification.
In fact, the approval is a result of cooperation between the Center and San Jacinto College's veteran services. Located at the Central, North, and South Campuses, the veteran services provide many resources to veterans and plenty of their dependents. If you are interested, you can schedule an appointment with a school certifying official by choosing "Veterans" here: www.whos-next.com/sanjac/appointments.
In addition, the manager of veteran services Holly Morrison explained that the collaboration with the Maritime Campus and veteran services has opened new opportunities for veterans seeking to enter the maritime workforce quickly. Morrison noted that in the future, they hope to see other continuing education partners submit workforce entry-level certifications to veteran services for approval by the state-approving authority and Veterans Administration.
Further information about the San Jacinto College Maritime Technology and Training Center is available at www.sanjac.edu/maritime. For those who have general questions about veteran services, please contact veterans@sjcd.edu or visit www.sanjac.edu/veterans.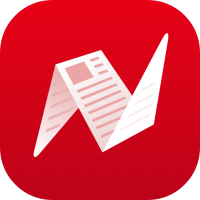 This is original content from NewsBreak's Creator Program. Join today to publish and share your own content.