HOUSTON, TX - Houston Museum of Natural Science presents Treasures in Gold & Jade: Masterworks from Taiwan. Opening on September 17, the exhibition features the works of two of Taiwan's premier artists: Huang Fu Shou and Wu Ching.
This event is organized in collaboration with the Bowers Museum, and supported by the Taiwan Academy in Houston, a branch of the Taiwan Ministry of Culture.
Huang Fu Shou's twenty-seven carvings are sculpted in various jade colors, from emerald green to an almost pearl white. Despite rigid medium, Huang Fu Shou managed to capture the essence of life, including fish springing from water, insects clinging to blades of grass, and stone bending like fabric.
Wu Ching's works include seventeen poetic sculptures of the nature of being in gold. Some of his featured works are ants duel, gleaming plants growing out of stone, and butterflies. Wu Ching is an experienced artist with almost thirty-five years of experience. According to the Houston Museum of Natural Science, his works balance the spiritual and material elements of the subjects.
Tickets for the exhibition are $25 for adults and $16 for children. Click here to purchase a ticket today.
Meanwhile, the members of the museum are eligible for free admission. Purchase a membership here.
Aside from Treasures in Gold & Jade, another upcoming exhibition in the Houston Museum of Natural Science is Ramses the Great and the Gold of the Pharaohs, opening on November 20, 2021.
Keep up with the latest updates from the Houston Museum of Natural Science on Facebook, Twitter, or Instagram.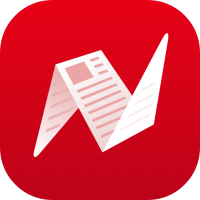 This is original content from NewsBreak's Creator Program. Join today to publish and share your own content.