HOUSTON, TX - Have you been experiencing sleep deprivation lately? Don't worry, there are some of the best sleep clinics in the city ready to help you in improving your sleep quality.
1. Apnix Sleep Diagnostic
Houston's leading sleep clinic for diagnostic testing and treatment, Apnix Sleep Diagnostic has been serving the community for the past 20 years. This clinic has built a good reputation by treating more than 25,000 patients in Houston. Apnix Sleep Diagnostic has been treating and diagnosing patients for nearly two decades.
Their medical doctors and sleep technicians are skilled professionals as they have registered and certified to treat patients suffering from sleep disorders. In giving their best treatments, Apnix Sleep Diagnostic has state-of-art experts and equipment to treat their patients with persistent sleep problems.
Locations: 4003-B Bellaire Boulevard, Houston
2. Kelsey-Seybold Clinic Sleep Center
This sleep clinic is an authorized sleep center that has been treating the Houston community. Accredited by the American Academy of Sleep Medicine, Kelsey-Seybold Clinic Sleep Center is designed to help patients who suffer from sleep problems by analyzing and observing their sleep state.
In this clinic, patients will undergo a sleep study in a cozy setting equipped with home-like facilities that allow patients to feel relaxed and to rest while doctors and technicians separately monitor their sleep patterns. In their treatments, the sleep specialists perform prolonged EEG monitoring, sleep studies, and home sleep screening. Moreover, this clinic also offers on-site diagnostic facilities, free Wi-Fi, free parking, and a flat-screen TV.
Location: 3900 Essex Lane, Suite 500, Houston
3. North Houston Sleep Center
One of the best sleep clinics in Houston, North Houston Sleep Center has been serving the community since 2004. You can experience a five-star hotel atmosphere and have your privacy in your own room at this clinic. Their sleep technicians ensure all of the patients improve their healthy lifestyles by getting good quality sleep.
They offer qualified treatments for sleep problems like obstructive sleep apnea, depression, snoring, restless leg syndrome, and more. They are also experts in treating patients with Alzheimer's disease and certain psychotic disorders.
Location: 2710 Mangum Road, Houston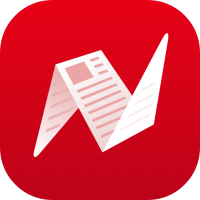 This is original content from NewsBreak's Creator Program. Join today to publish and share your own content.