HOUSTON, TX - This November, the Houston Museum of Natural Science will open its world premiere of Ramses the Great and the Gold of the Pharaohs.
HMNS is in partnership with the Supreme Council of Antiquities of the Arab Republic of Egypt and produced in a joint venture by Cityneon and World Heritage Exhibitions.
Ramses the Great is a notorious builder of Egypt and has created bold historical relics hundreds of years ago, as well as expanded borders, brokered the world's first peace treaty, and became a symbol of achievement.
In an all-new touring exhibition, visitors can walk among real colossal statues and discover life stories of Ramses in Egypt such as Ramses' victory in the largest battle named the Battle of Kadesh. It will also feature rare artifacts, royal masks, amulets, jewelry, sarcophagi, and even ornate golden treasures of the tomb — all made originally by the Egyptian artists.
Another once-in-a-lifetime experience is you can witness the sight and sounds of Egypt at that time with a virtual reality experience. Enjoy the real Egyptian landmarks with the unseen drone footage of Egypt's iconic spots through a 120-degree curved HD projection screen.
In addition, the virtual experience will showcase Ramses' magnificent monuments Abu Simbel temples, and Nefertari's Tomb. Visitors will be taken back in time with Ramses' wife, Nefertari to Egypt's transformation in general by Ramses. Visitors will immerse in cinematic motion chairs where they can see the temples, sandstorms, even Ramses' mummy closer.
Don't miss your chance to experience this extraordinary journey. The tickets are available now, it's $35 for adults; $27 for children and seniors (60+). Book your ticket here.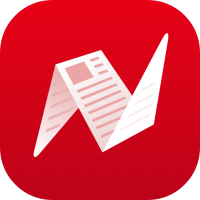 This is original content from NewsBreak's Creator Program. Join today to publish and share your own content.