Emily Aldrich, stomach cancer survivor at MD Anderson Cancer Center
Emily Aldrich/The University of Texas MD Anderson Cancer Center
HOUSTON, TX — In 2017, MD Anderson surgeon Dr. Paul Mansfield removed Emily Aldrich's stomach who carried a genetic mutation called CDH1, which markedly increases the risk of developing breast and stomach cancers.
Emily was 25 years old when she found out that she had developed stomach cancer. Every twice a year, she had her stomach examined with a scope and mammograms.
Emily knew that the complete removal of her stomach is recommended for people with her gene. As a newlywed at that time, Emily and her husband wanted to wait until they have children. But over time, Emily realized that she needs to undergo stomach removal.
She and her husband met a genetic counselor who recommended a list of physicians and hospitals to consider the best doctor to treat people with CDH1.
That's when she knew Dr. Paul Mansfield, MD Anderson surgeon who's apparently had performed the same procedure on Emily's mother. So Emily had no doubts to choose Dr. Mansfield for her surgery as well.
After the surgery, Emily encountered many trials and errors in figuring out which foods she could eat comfortably in the first few months. She struggles to eat too much or too quickly. She needs to avoid sugary and fried foods, so she just eats a high-protein diet, but with much smaller portions frequently throughout the day.
Aside from that, she was rarely feeling thirsty. She had to make a conscious effort to hydrate herself, even she had a water bottle marked by the hour, just for the visual reminder.
Not only that, but Emily also finds it hard to drink plain water due to high surface tension, therefore she needs drinking fluids with lower surface tension such as watered-down juices or sugar-free sports drinks, to make it easier to drink.
However, throughout her journey since surgery, Emily learned the biggest lesson is "you don't need a stomach to live a healthy life." Even without a stomach, she has regained her weight after surgery, going workout, running — she is also pregnant with her first child.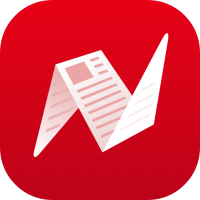 This is original content from NewsBreak's Creator Program. Join today to publish and share your own content.