Tomball, TX - A small town located around 30-miles northwest from Houston, Tomball offers a comfortable and exciting lifestyle for the residents and visitors. With their vibrant and diverse community, this town is considerably good for business as well as living a quality life.
Kelly Violette Tomball, Economic Development Corporation executive director explains Tomball economy and growth to the Greater Houston Partnership in some key points.
Tomball is contributing to the greater Houston area through its pro-business environment, where business can develop and flourish with the availability of capable workforce.
What makes Tomball unique is its Old Town that combines history and modern era in one place. Once a railroad hub in the early 1900's, people can still walk around the historic sites while shopping and eating the cuisine in the Old Town.
With a wide range of business communities, Tomball welcomes almost all types of business. Popular industries in the area consist of education, health care, manufacturing, and retail.
Having low taxes and moderate regulation, Tomball offers the right environment for business to succeed. This fact is what attracts companies to expand or relocate to this town.
Tomball's Main Street in Old Town offers numerous places for people to explore, shop, and dine. Hosting more than 20 parades and festivals annually, this small town received more than 50,000 visitors yearly for each event.
These key points and many other things, make Tomball thrive. Entrepreneurship and innovation in this historic town is going strong, with homegrown business practically everywhere.
The Tomball Economic Development Corporation is working hard to increase the entrepreneurial industries in Tomball by providing workshops, training, and working space to make things easier for new businesses to develop.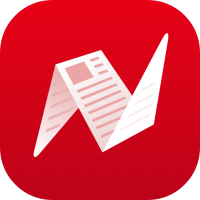 This is original content from NewsBreak's Creator Program. Join today to publish and share your own content.