HOUSTON, TX - Melody Mobley, the University of St. Thomas theology graduate and a former teacher, shares her story in assembling the first annual St. Maximilian Kolbe Feast Day Celebration that will be held on August 14, 2021.
Everyone is invited to the feast day, hosted by Sacred Heart Church, with a reception to follow at the Parish Life Center. Mobley will coordinate the various ministers for the event to step up this celebration and execute the broadcast for those who cannot come in person.
Currently pursuing her Master's degree in Theological Studies at UST, Mobley gives her generous support to her college's micro-campus after she found the USTMAX Center from her work at Sacred Heart Catholic Church.
According to Carla E. Alsandor, Ph.D., as a Senior Director of USTMAX Center, Mobley's great love for UST became visible when they met to discuss the liturgy for the event. Her total dedication to this event comes from her experience as an undergraduate student at UST.
Back then, she wanted to join the sisters and enjoyed having the Adoration of the Blessed Sacrament. As Mobley planned, she went to the Congregation of the Sisters of the Incarnate and Word and Blessed Sacrament right after her graduation. She served as an elementary school teacher for the following five years.
This celebration day will be a good chance to reunite the alumni and educate parishioners about the USTMAX Center. Mobley believes that she will be able to work within the church in a new way with her graduate degree.
She was also excited to find out that the name of USTMAX derived from St. Maximilian Kolbe, the greatest innovation master and builder of the media apostolate in history, and she also hopes more people to join the family so they can be a part of the community and become a family.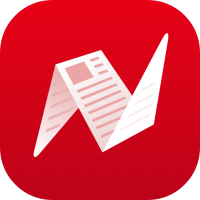 This is original content from NewsBreak's Creator Program. Join today to publish and share your own content.