HOUSTON, TX — Houston Astronomical Society (HAS) is home to space lovers. Whether you're an amateur or a professional, HAS offered many events to suit your needs. Here are their upcoming events in August.
1. Novice Presentation: "The Giants: Observing Jupiter and Saturn at Opposition" by Debbie Moran
August 5th, 2021, 7:00 PM – Via Zoom
Both Saturn and Jupiter will be at opposition during August, Saturn on August 2nd, and Jupiter on August 19th. Novice Chairperson Debbie Moran will lead us on a tour of those giant planets, let us know what to expect, and share her knowledge of how to get the most of our observation of them.
2. August Membership Meeting: "Alien Oceans on Earth and Beyond" by Dr. Kevin Peter Hand
August 6th, 2021, 7:00 PM – Via Zoom
Dr. Hand will talk about the existence of the oceans on Jupiter's moon, Europa, which will be one of the first targets for future missions. He will also explain how the study of the earth's ocean helps him comprehend the potential habitability of places like Europa.
3. Training on the Observatory Telescopes
August 7th, 2021, 1:00 PM
The training will cover the care of the observatory building and the ability needed to manually operate the equatorial fork mounted, f/5 12.5" Newtonian telescope and the GoTo mounted, f/10 Celestron C14 Schmidt-Cassegrain telescope. The training will also test your knowledge under the starry skies of the Dark Site Observatory.
4. Visual Special Interest Group (VSIG) Meeting
August 11th, 2021, 7:30 PM – Via Zoom
You are welcome to join this monthly meeting if you are interested in visual observing. You can share about your own projects, ask for advice from senior observers, or just hang out and listen.
5. Novice Lab at the Dark Site
August 28th, 2021, 7:00 PM
In this event, you will learn how to navigate the night sky. The format will follow the social distancing guidelines so the speaker will not be able to share the scope. However, you can bring your own scope and you will get the help you need to start. If you don't have one, you can just use your binoculars or naked eyes and learn about constellations. Bring your red flashlights, insect repellent, a folding chair, some paper, and pen/pencil.
Schedule of activities:
7:45-8:45 – Presentation on general sky and constellations
8:45-9:15 – Constellation sketching
9:15-11:30 – Observation time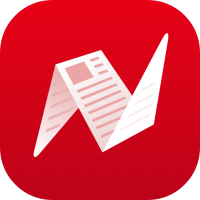 This is original content from NewsBreak's Creator Program. Join today to publish and share your own content.