HOUSTON, TX—Anime Houston 2021, the multi-day event will be held on August 6th-8th next week. Have you prepared yourself and decided which characters you want to go with this year? Some costume play can cost a fortune and take much effort, especially for a beginner. If you are still indecisive with your cosplay options, read on to find out the easiest characters that you can be for Anime Houston 2021.
1. Luffy From One Piece
Luffy is the captain of the Straw Hat Pirates and also the main character of One Piece, Eiichiro Oda masterpiece. You only need the easiest items to become Luffy. With a red vest, denim shorts with frayed edges, sandals, and a straw hat, you are now the number one person on the Thousand Sunny. Thank you, Oda Sensei, for creating such a character that is easy to cosplay.
2. L from Death Note
L, the strange yet brilliant detective from Death Note, must be one of the easiest characters to cosplay. If you wish to go with the character, you can probably find the items you need on your personal wardrobe: a pair of blue jeans and a white, loose, long-sleeved sweatshirt. However, you might need a little bit of makeup to get L's sleepy-looking eyes and pale face.
3. Chihiro from Spirited Away
Ghibli's Spirited Away main character, Chihiro, is also cheap to cosplay. Find a white T-shirt, then paint a green stripe, and wear white socks and yellow sneakers.
4. Nobita from Doraemon
Last but not least, Nobita! The whiny kid from Doraemon is also an option for a beginner cosplayer. All you need are a pair of big-round eyeglasses, a yellow polo shirt, navy blue shorts, white socks, and dark-colored sneakers.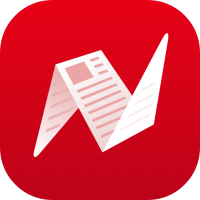 This is original content from NewsBreak's Creator Program. Join today to publish and share your own content.