HOUSTON, TX — From the mundane to the bizarre, Houston has got it all when it comes to entertainment.
If you're looking to capture the quirky sights that the city has got to offer — from ornately adorned vehicles at museums to darkly lighted caverns — you've come to the right place. Here are seven of the quirkiest places in town.
1. Art Car Museum
Opened in 1998, The Art Car Museum is committed to showcasing subversive art that transforms automobiles from factory-made commodities into statements of personal expression.
The museum blends fine, folk, and public art to produce elaborate and frequently dramatic exhibits, with an emphasis on modern art's capacity to remark on popular culture. Houston has the most art vehicles of any city, with contributions ranging from local to international and encompassing a wide range of designs.
2. Eclectic Menagerie Park
As you drive along Highway 288, you'll notice a slew of massive sculptures in front of the Texas Pipe and Supply Company. From King Kongs to multicolored cows, artist Ron Lee produced 26 pieces at his on-site studio utilizing the company's surplus equipment.
The many pieces of "scrap art" scattered across the field are bizarre and amazing, and while you can't go see them up close, they're quite the sight for a fast drive-by.
3. Buffalo Bayou Park Cistern
The 87,500-square-foot cistern was one of Houston's earliest subterranean reservoirs until being deactivated in 2007 owing to leakage. Instead of destroying it, Buffalo Bayou Park's executives believed it would be a unique area for visitors to promote quiet seclusion.
While people can explore the cistern any day of the week, the park periodically holds special events or artworks within the area to capitalize on its especially eerie character.
4. The National Museum of Funeral History
The National Museum of Funeral History's major mission has been to "educate the public and preserve the legacy of death care" since 1992. Visitors will learn about how death-handling have evolved through the years.
They also have a wide range of artifacts, including ornate coffins, hearses, and even the actual memorial booklets of departed presidents and other well-known people of history.
5. Beer Can House
John Milkovisch's project, made up of over 50,000 beer cans and developed for more than 18 years, was designed to improve his and his wife's house for both ornamental and functional purposes.
The gleaming structure is now a fixture of Houston oddity, with many people coming by to admire Milkovisch's remarkable achievement.
6. Aurora Picture Show
The non-profit media arts center exhibits non-commercial, artist-made film and video with the goal of "extending the cinematic experience and increasing the knowledge and enjoyment of moving image art".
Founded in 1998 in a disused church, the organization has relocated to its own art warehouse, where visitors may see screenings of unconventional films and experience the beauty of experimental filmmaking.
7. Smither Park
The ever-expanding creative area gleams with intricate mosaic work, with contributions from over 300 people. In an effort to emphasize Houston's distinct creative viewpoint, the majority of the art was produced utilizing discarded materials and done by both amateur and expert artists. The unique spot, with its sparkling pathways and tiger-ridden walls, will undoubtedly inspire you.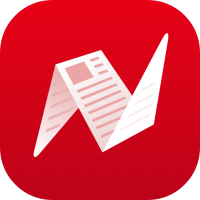 This is original content from NewsBreak's Creator Program. Join today to publish and share your own content.