HOUSTON, TX - Many of us like enjoying the nightlife in Houston, and feel hungry as we dance the night away. Instead of hitting the drive-through, why not try these restaurants that provide various kinds of late-night meals? Italian, Vietnamese, or Mexican? You choose.
Downtown: Frank's Pizza
Sunday - Wednesday, 11 AM to 10 PM
Thursday, 11 AM to 1 AM
Friday and Saturday, 11 AM to 3 AM
This pizza is delicious. It could be the closest thing to New York flavor in H-Town. Even if you call ahead, you will most likely have to wait. However, on weekends and late at night, the crowd watching is so good that it doesn't matter if the pizza is terrible.
They serve all of the usual suspects as well as Frank's favorites like the Chicken Fiesta, which includes fajita chicken, jalapenos, queso, black olives, mushrooms, onions, tomatoes, green peppers, and pesto sauce; the Scrumptious Supreme, which includes pepperoni, hamburger, sausage, green peppers, tomatoes, black olives, mushrooms, and onions; and the Chicken Special, the chicken version of Scrumptious Supreme.
Midtown: Mai's
Monday - Thursday, 11 AM to 3 AM
Friday - Saturday, 11 AM to 4 AM
Closed on Sunday
It includes all of the Vietnamese food fans' favorites. Pho, bun and bahn hoi are among the dishes available. They are soup, vermicelli bowls, and Vietnamese "fajitas," to be exact. They are created with a wide range of proteins, including tofu, chicken, pork, beef, and seafood.
It's all so wonderful, and it's all so late, that it's the ideal way to end your night out. It might be crowded, so be prepared to wait. But don't worry, it'll be worth it.
Washington Avenue: Velvet Taco
Monday - Wednesday, 10 AM - 12 AM
Thursday, 10 AM to 2 AM
Friday, 10 AM to 4 AM
Saturday, 9 AM to 4 AM
Sunday, 9 AM - 12 AM
They serve meals like tacos with homemade tortillas and slow-roasted chicken and corn. Their sorbets and margaritas are made with fresh fruits. Perhaps the best part is the insanely delicious crazy combinations, such as the Cuban Pig with gruyere cheese, slow-roasted pulled pork, and shaved ham; the Tuna Poke with ginger-soy vinaigrette, avocado, and seaweed salad; and the Barbacoa Egg Frittata with shredded wagyu brisket, corn, pico, queso fresco, salsa verde, cilantro, and hibiscus on corn.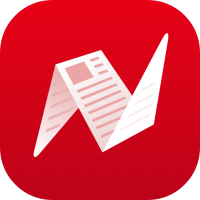 This is original content from NewsBreak's Creator Program. Join today to publish and share your own content.