HOUSTON, TX — Living in Houston means accepting the fact that floods cannot be avoided. However, people do not necessarily submit to it, for they have found ways to safeguard their homes from Houston floods. Here are some tips to prevent floods from damaging your houses any further:
Increase the height of external outlets
Outside outlets must generally be accessible from grade, or ground, level, according to electrical regulations. With Houston's floods, this generally translates to "too low."
Your outside GFCI outlets can be relocated by an electrician. The outlets must be at least one foot above the anticipated flood line.
Examine your external drainage system
The gutters on your home catch rainwater from the roof. The water moves downhill via drain pipes. Assure that this interdependent system functions properly, which your contractor may evaluate. They can propose and implement options if your system requires repairs.
Install water-resistant flooring at (or below) grade
Avoid putting carpet, solid hardwood, or engineered-wood flooring on your home's lowest, such as a basement. You are safe as long as that level remains dry. However, if that level overflows with water, the best course of action is to remove the flooring.
Consider putting ceramic or porcelain tile, resilient plank sheet, or tile flooring. Hard-surface, 100% waterproof flooring has a strong probability of being cleaned successfully.
Using these methods to safeguard your house against flooding can give you peace of mind. Understanding your alternatives based on your budget and the sort of property you have is a good place to start.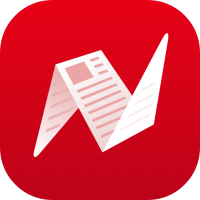 This is original content from NewsBreak's Creator Program. Join today to publish and share your own content.