HOUSTON, TX — The one and only, Houston is a world-class culturally diverse metropolis with tons of unique restaurants, shopping, and landmarks. Not just the Texans, Astros, or the Rockets, this city also has its other peculiarities — like certain phrases that Houstonians frequently use.
Consider this as the official "Talk Like a Houstonian" cheat sheet!
"Feeder Road"
This is a term/phrase that virtually every Houstonian will use. The oddest part is that it's practically exclusive to Houstonians since only 1.97 percent of the country refers to minor parallel roads that run beside motorways as "feeder roads."
They are commonly referred to as "frontage roads" throughout the country. If you want to immerse yourself in Houston culture, refer to these roadways as "feeders."
2. "Fixin' To"
This Southern American term is not used only by Houstonians, but they do use it a lot. The phrase is usually used before an action or activity. In Houston, "We're fixin' to depart" or "We're fixin' to head to the River Oaks District" means that the speaker will be departing shortly.
3. "I'll have a Coke"
This is yet another 'Texanism' term that is used frequently in Houston. When a waitress arrives to take your drink order at a restaurant, someone may say, "I'll have a soda," and then specify the type of soda they want.
Houstonians use a different method instead. They would say, "I'll have a Coke," and the waiter responds, "What type would you like?", and the Houstonian will then mention the specific brand, such as Coke, Pepsi, Dr. Pepper, Sprite, and so on.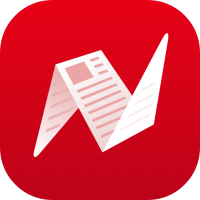 This is original content from NewsBreak's Creator Program. Join today to publish and share your own content.