ALVIN, TX — The Texas Workforce Investment Council awarded Alvin Community College, or commonly known as ACC, with a Texas Talent Connection Grant to provide job opportunities for incarcerated students and reduce recidivism. Texas Governor Greg Abbott announced the grant on July 6.
In a release, Governor Abbott said, "Meeting the changing needs of job creators and providing a continuing pipeline of skilled workers is paramount to ensure Texas remains the top state for business expansion."
He also added, "With the more than $5.5 million in Texas Talent Connection grants, we are connecting more employers to work-ready-skilled Texans and more Texans to in-demand skills training for higher-paying jobs and career advancement — creating a more prosperous Texas for all."
ACC was one of 18 programs to obtain funds from the Texas Talent Connection Grants. From the $5.6 million funds of the New Beginnings program, ACC earned $346,659, which will be used to provide education, job placement, and training to 100 students who have recently been released from detention or are about to be released. The program will begin in November this year.
ACC grants coordinator Gayland Capps said that the New Beginnings program, which was formed in partnership with Lee College, will aid students in technical programs to complete their studies.
Administered by the Texas Workforce Commission, the Texas Talent Connection Grants aim to support innovative education and workforce skills training programs that lead to successful job placement, increased wages, and improved job retention, as well as programs serving workforce populations with special needs.
Wagner-Peyser 7(b) federal funds defray the Texas Talent Connection Grant program allocated to each State Office of the Governor on July 1 of each year for grants to fund workforce training and job placement services.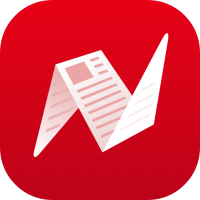 This is original content from NewsBreak's Creator Program. Join today to publish and share your own content.