HOUSTON, TX - As crawfish lovers increase in number, more new seafood establishments appear in Houston. It results in the increasing demand for fresh mudbugs. As a result, some species are starting to fade out due to overfishing. Given the fact that crawfish are getting endangered, restaurants have opted to go with farm-raised alternatives since they are more sustainable. The question remains: are they as good as the wild crawfish? Here are the pros and cons of wild-caught and farm-raised crawfish.
Wild-Caught Fish
They come from their natural habitats such as the ocean, river, or lake and they never live in captivity.
Pros
Living in their habitats and having diverse food sources available make their color brighter and taste more flavorful. They are leaner because they are constantly moving to find food. Leaner meat is said to be healthier than fatty meat.
Cons
Given the fact that overfishing has caused some species to be endangered, it is indisputable that taking them out from their natural habitats to fulfill some restaurants' demands is no longer a sound option.
Wild-caught fish will no longer be fresh in most places since they must travel vast distances to reach the store or restaurant, and they are frequently not as fresh as locally sourced ones. Furthermore, the price is continually growing due to increased demand and decreased availability.
Farm-Raised Fish
They are raised in floating net pens in the ocean. The method is called ocean-raising or aquaculture and it has become a more and more popular method in recent years.
Pros
It is a more sustainable option than fishing. The aquaculture method helps them live a less stressful life for they are protected and fed by farmers. They have a sweeter taste because of their diet, remains of rice paddies. Thanks to the aquaculture method, the farmers can make sure that they can fulfill the demand from restaurants and stores year-round. Lastly, if you get them from local farmers, it will reduce your shipping cost budget.
Cons
Farm-raised fish is reported to have a reduced amount of Omega 3 fatty acids, which are one of the nutrients found in many varieties of fish and one of the desired advantages. Wild-caught fish, on the other hand, has more Omega 3.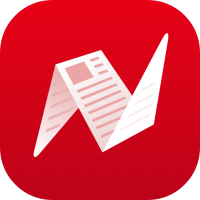 This is original content from NewsBreak's Creator Program. Join today to publish and share your own content.