HOUSTON, TX - Having the largest LGBT population of any city in the state of Texas, Houston has plenty of choices when it comes to the gay bar. Not sure which one will suit you? Here's your personalized hit list for a good time, from stand-and-model to boot scootin' honky-tonk.
Dance Freak
Do you want to shake it to the hottest dance mixes? Rich's, a long-standing and freshly renovated nightspot, is consistently listed among the city's finest dance clubs. Well, it's no surprise, given the massive dance floor and great in-house DJ skills. South Beach, another famous club in the Montrose neighborhood, not only has a large dance floor but also a spacious rear terrace.
Songbird
Do you enjoy belting out Beyonce like it's nobody's business? On Wednesday and Sunday nights, head to Guava Lamp for an unforgettable karaoke experience. This tucked-away video bar off Allen Parkway offers powerful cocktails and a fantastic song selection. On Thursdays and Sundays, JR's on Pacific Street also offers karaoke.
Urban Cowboy
If two-stepping and shooting pool is your idea of a good time, we've got the place for you. Neon Boots is Texas' largest gay country bar, with over 10,000 square feet of entertainment under one roof. Dancing the night away on the massive dance floor, relaxing in the side lounge, or bellying up to more than a half-dozen separate bar stations are all options. Every week, there are live shows, dance lessons, and much more.
Chill Kid
Sometimes all you want is a laid-back night out with your buddies. Enter JR's and Eagle. JR's has been a fixture in Houston's homosexual culture for decades, helping to build the foundation of Montrose nightlife. From happy hour into the wee hours, you'll find people gathering around the various bar tops and on the terrace. Meanwhile, the Eagle is only a few blocks away. When the weather is nice, the patio and upper deck are great places to hang out.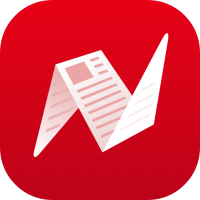 This is original content from NewsBreak's Creator Program. Join today to publish and share your own content.