HUNTSVILLE, TX — The Sam Houston Memorial Museum will be unlocking the Steamboat House for the public to honor the death of General Sam Houston on Monday, July 26, from 10 a.m. to 2 p.m.
The museum curator, Derrick Birdsall, said, "Sam Houston was a key figure in not only Texas history, but the history of the United States as a whole. On a local level, the City of Huntsville — which just celebrated its 186th birthday this week — would not be what it is today without the influence of Houston."
Birdsall added, "The opportunity to visit the home in which Houston died in will allow visitors a little glimpse into the last days of a man who shaped local, state and national history."
On this occasion, museum staff dressed in historical attire will take visitors on a tour of the house. Attendees will be able to explore the three rooms downstairs and the living room upstairs in the house. They will be able to have a conversation with costumed historical interpreters about Sam Houston's life in Huntsville, including his death.
For those who wish to find or purchase something to commemorate their visit, the museum shop will be open during the event. This event is free.
The Sam Houston Memorial Museum is dedicated to preserving the memory of General Sam Houston and his times on the site of his homestead. For more information about the museum, please visit http://samhoustonmemorialmuseum.com/ or follow their social media at:
Facebook: https://www.facebook.com/samhouston.memorial.museum
Twitter: https://twitter.com/SHMMuseum
Instagram: https://www.instagram.com/samhoustonmemorialmuseum/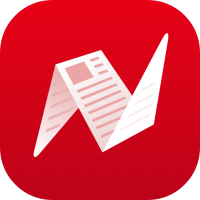 This is original content from NewsBreak's Creator Program. Join today to publish and share your own content.