HOUSTON, TX - Houstonians adore mudbugs, and during crawfish season, numerous restaurants across the city offer the delightful critters Cajun-style or seasoned with Houston's peculiar viet-cajun flavors. The emergence of crawfish on menus corresponds with the beginning of warmer weather, which is ideal for a delicious crawfish stew. Prepare to have lunch at a well-known restaurant in the city.
Crawfish Café
11209 Bellaire Blvd, C36, Houston, TX
1026 N Shepher Dr, Houston, TX
Crawfish Café offers six different types of crawfish to satisfy every taste bud. Original Cajun, Kickin' Cajun, garlic butter, coconut-garlic, lemon pepper, and Thai basil are all options. If you don't want to peel crawfish, try the crawfish eggrolls, crawfish pies, or crispy boudin balls instead. With outlets in Chinatown and the Heights, you can get your viet-cajun crawfish and shellfish no matter where you are in the city.
Hank's Crawfish
Locations in North Houston, Chinatown, and Richmond, TX
Hank's Crawfish serves a variety of Cajun specialties such as gumbo, po'boys, and shrimp etouffee, but the fish bubbles are our favorite. Crawfish is the star of the show when they're in season. The crawfish here is served with corn and bubbling potatoes with your choice of Hank's trademark sauces and spices. Choose from traditional garlic butter or the house unusual sauces, as well as your taste degree – mild, medium, hot, x-spicy, or New Orleans zesty. Make yourself a michelada or a margarita and you're ready to go.
Cajun Kitchen
6938 Wilcrest Dr., Houston
Cajun Kitchen is another Viet-Cajun crawfish choice in H-Town. This award-winning restaurant provides fresh live crawdads with a variety of spices to fit your taste and spice tolerance. Try the hot cajun boil, and choose your heat and taste level (cajun, garlic, the kitchen special, or Thai basil). When you're not in the mood for crawfish, try its fried seafood platters or oysters on the half shell.
Crawfish & Noodles
11360 Bellaire, Ste. 990, Houston, TX
This Chinatown restaurant is one of the city's most well-known crawfish locations, thanks to its excellent "Viet Cajun" mudbugs. It gains national attention after being featured in David Chang's Netflix documentary Ugly Delicious. Houstonians, on the other hand, flock to Crawfish and Noodles for chef Trong Nguyen's delectable fare, and when mudbug season arrives, you can't go wrong with a bowl of the hot garlic-buttery red critters.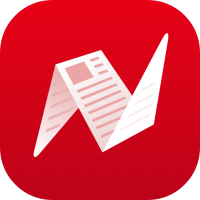 This is original content from NewsBreak's Creator Program. Join today to publish and share your own content.