HOUSTON, TX — There are more than 175 mosquitos in the United States, with fifty of them being endemic to Houston. Here are some of the species you might encounter if you live in the H-Town.
Yellow Fever Mosquito
The Yellow Fever Mosquito is a hazardous mosquito species found in Houston. Because they prefer human blood over animal blood, this species is the major vector of the Zika virus and may also spread dengue disease and yellow fever among humans.
Flower pots, rain gutters, tree holes, old tires, aluminum cans, and wet soil are the places for female mosquitoes to lay their eggs. This mosquito species breeds in the southern United States and will typically stay near to its breeding grounds. While certain mosquito species are only active during certain seasons, the Yellow Fever Mosquito is active all year and poses a possible hazard to your family.
Asian Tiger Mosquito
The Asian Tiger Mosquito was originally detected in the United States in Houston, Texas. This kind of mosquito is currently spreading into new regions replacing Yellow Fever Mosquitos. Asian Tiger Mosquito could even be lethal to humans, spreading the dengue virus, West Nile virus and heartworm through bites on exposed skin. They have also been linked to the transmission of over thirty other viruses.
The Asian Tiger mosquito does not discriminate when it comes to eating. They do not only consume human blood but they will also consume other animals' blood. These mosquitos are not only a hazard to you and your family, but they may also be harmful to pets.
Common Malaria Mosquito
This type of mosquito is known for being responsible for transmitting malaria to humans and heartworm to canines. They can also carry and transmit West Nile Virus. This kind of mosquito loves to feed on animal and human blood, making them even an additional threat to the health of your family and pets.
Females of this species only survive for a few weeks to a month at most, yet they mate several times during their brief lives, laying thousands of eggs. She will then lay up to two hundred eggs on the water surface with mild vegetation present. The eggs take two days to three weeks to hatch.
Common House Mosquito
The Common House Mosquito is a medium-sized mosquito, with adults reaching up to one-fourth of an inch long. Their bodies are brown and gray, and their wings are brown. The female will deposit lay eggs in contaminated water, such as empty ponds and damaged septic systems. These eggs hatch within two days, increasing the danger of infection. West Nile Virus, heartworm in dogs, avian Malaria, Western Equine Encephalitis, and St. Louis Encephalitis are all transmitted by the Common House Mosquito.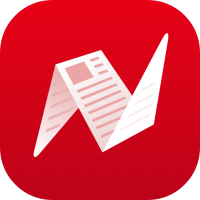 This is original content from NewsBreak's Creator Program. Join today to publish and share your own content.