HOUSTON, TX - Being preoccupied with daily hustle and bustle might get these underrated views to go unnoticed. In case you've missed it, here are some of the beautiful views in Houston that we might overlook.
- Rice University's Twilight Epiphany Skyspace
Head to Rice University for a really one-of-a-kind experience at the James Turrell Twilight Epiphany Skyspace. This artwork, completed in 2012, is a cross between a space-inspired structure and a recreation of real dawn or sunset.
The grandeur of Houston's skyline may be seen from the upper seating area. From the lower level, you can see the starry sky beyond the alternating lights. The light display is held twice a day, Wednesday through Sunday, but is closed on Tuesdays.
- Rosemont Pedestrian Bridge
Everyone desires a good view of Downtown Houston and Rosemont Pedestrian Bridge is one of the best-hidden secrets for the hero shot of the skyline.
The bridge was built to connect adjacent communities, such as Montrose, and to offer access to Buffalo Bayou's 200-acre park, as well as to create a fresh tree-top perspective of Buffalo Bayou and Houston's downtown skyscrapers. The bridge also provides easy access to Spotts Park, Cleveland Park, Memorial Drive, and the Buffalo Bayou trail networks.
- Cullen Sculpture Garden
The Lillie and Hugh Roy Cullen Sculpture Garden is a peaceful sanctuary of art and nature that displays masterworks of 20th- and 21st-century sculpture by artists such as Louise Bourgeois, Pietro Consagra, Henri Matisse, Joan Miró, Auguste Rodin, and David Smith.
This acre has trees, sloping walls, and outdoor sculptures by artists like Louise Bourgeois, Henri Matisse, and Joan Miró. The garden was designed by sculptor Isamu Noguchi, who intended to take a different approach to the typical notion of a garden—framed by concrete walls varying in height, the sculptures are complemented by native trees, bamboo, and blooming crepe myrtle.
- Smither Park
Smither Park has a distinct type of beauty in store for you. The park, located on the East End of town, exhibits the work of hundreds of artisans from all over the United States. Mosaic marvels are created from discarded materials.
Other attractions include a 400-foot memory wall, an amphitheater, a meditation space, a covered pavilion, an interactive sculpture, and more. If you're searching for something to do, Smither Park frequently hosts a variety of activities, including concerts and movie screenings.
- Armand Bayou
It's no surprise that Houston's Armand Bayou has one of the largest urban wilderness areas in the country since everything is bigger in Texas. The bayou ecosystem is magnificent, with 2,500 acres of natural wetlands forest, prairie, and marsh ecosystems.
Keep a lookout for any of the 370 animals that live in the neighborhood. The Bison Observation Deck, a children's discovery area, and the Martyn Farm Site, which dates back to 1890s Texas, are also available.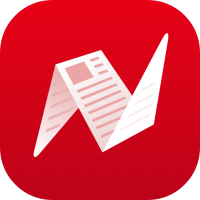 This is original content from NewsBreak's Creator Program. Join today to publish and share your own content.