HOUSTON, TX – The Huffington Foundation awarded a 2009 alumna of the Houston Law Center, Quianta Moore, a $4 million endowment.
The funds will support her work in child health policy at Rice University's Baker Institute for Public Policy to advance the health and wellbeing of children.
In her statement, Moore said, "This endowment created sustainability for my children's health program at Rice University's Bakers Institute for Public Policy, such that we can more readily respond to emerging societal challenges with empirical research."
"We have been working on an evidence-based, data-driven plan to inform the allocation of those resources in the state. For instance, the American Rescue Plan created an opportunity to drastically shift the trajectory of low-income children in Texas," she continued.
According to Moore, endowments can support academic centers to carry out research while having stable funding. In addition to being free to carry out research, the programs are free to inform policy on relevant issues considering that the funds provided are not bound to a particular program.
Early in her career, Moore made telemedicine and school-based clinics her focus. But when she became a mother, her priorities changes.
"After having my own children and having an opportunity to help a local foundation understand more about early childhood brain development, I realized that almost every major societal inequity from what did or did not occur within the first couple years of life," Moore commented.
"Early childhood brain development allowed me to use my scientific and medical training in a way that could impact population health and wellbeing," she added.
Moore earned her M.D. at Baylor College of Medicine after finishing her Bachelor of Arts in sociology from Cornell University.
She realized the important role of lawyers in decisions that could affect the practice of medicine while studying at medical school. Moore suggests students ensure that the legal education they receive challenges them as it benefits their future.
"Use your education to advocate and improve the community in which you live, while also staying in a place of curiosity so that you continue to learn and grow," she concluded.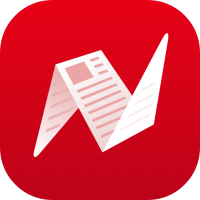 This is original content from NewsBreak's Creator Program. Join today to publish and share your own content.