HOUSTON, TX — The "Tiger Ball 2021: Incredible India" honored global leaders Sultana and Moez Mangalji is a vibrant celebration of raising $1.3 million in proceeds to support Asia Society Texas Center's efforts in advancing cross-cultural understanding and build a more inclusive community on June 11.
There were more than 520 guests welcomed with a vibrant explosion of color inside the Chevron Gala Pavilion — all executed by The Events Company.
The event was led by co-chairs Gracie and Bob Cavnar, Claudia and Roberto Contreras, and Eileen and Kase Lawal. Honorary Chairs included Steve Alvis, Drs. Julie and Marc Boom, Whitney and Jim Crane, Hilda and Greg Curran, Cherie and Jim Flores, Terri and John Havens, Wendy and Jeff Hines, Nidhika and Pershant Mehta, Raquel and Andrew Segal, Asha and Farid Virani, and Brenda and Marc Watts.
Following the lavish cocktail hour filled with a delicious variety of foods, the dinner hour was opened with a lively Bollywood-inspired performance featuring dancers from Karmagraphy, a Los Angeles-based entertainment company led by Kavita Rao.
Following the performance, co-chairs Gracie and Bob Cavnar and Eileen and Kase Lawal presented honorees Sultana and Moez Mangalji with an exquisite award created by Houston-based artist Fahim Somani. It is a sculpture designed in Kufic calligraphy script to read "Sakha," which means "generosity" in Arabic.
There were also fancy auction items available for guests to check out, such as a 5-night stay at the Royal-Riviera Hotel in St-Jean-Cap-Ferrat, France, the first pitch at a Houston Astros game, two sets of first-class United Airlines airfare to Asia or Europe, and the opportunity to provide support for the COVID-19 crisis in India through the Aga Khan Development Network's pandemic relief efforts.
Every year, the proceeds from the Tiger Ball support more than 150 public programs of Asia Society Texas Center. The next Tiger Ball will be held on March 2022, to celebrate the 10th anniversary of Asia Society Texas Center and honoring Nancy C. Allen and Anne & Albert Chao.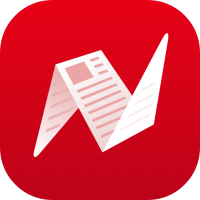 This is original content from NewsBreak's Creator Program. Join today to publish and share your own content.