HOUSTON, TX — Who doesn't love our companion animals? Through the worst and best days, these best friends are always around to accompany you. Nowadays, a lot of us are finding our new best friends through adoption at shelters, rather than buying from pet stores.
For Houston residents, homeless adoptable animals due to overpopulation in the Houston area is nothing new. Consequently, pets are being euthanized due to lack of space, and it's happening at an alarming rate. According to nokillhouston.org, up to 80,000 dogs and cats are euthanized every year.
Thankfully, there are a lot of great shelters that are giving their best efforts each day to fight that statistic. Here are the top five Houston-based animal shelters, the unsung heroes that we all need. 
1. Friends for Life
Established in 2002, Friends for Life shelter introduced the no-kill shelter model to Houston, and they're saving animals regardless of their breed, age, or condition. This non-profit organization is comprised of people of all backgrounds and professions that are committed to providing Houston a real alternative to shelters that kill homeless animals. Visit friends4life.org for more information.
(713) 863-9835
107 E 22nd St Houston, TX 77008
2. Houston Pets Alive or HPA!
Founded in 2014, this non-profit shelter works with BARC and Harris County Animal Shelters, and other municipal animal shelters and pounds to enhance live outcomes. For years, HPA! has saved thousands of animals from euthanasia. This shelter is always open for your donation. Visit https://houstonpetsalive.org for more information.
(832) 786-9310
2800 Antoine Dr #2854, Houston, TX 77092
3. Pup Squad Animal Rescue
Founded in 2008 by four former BARC volunteers, Pup Squad aims to save as many puppies and nursing litters as they can from the life on the streets before they enter the shelters. This organization is open for those who want to donate, foster and adopt. You can visit here to find more information about this shelter.
448W 19th St #262 Houston, TX 77008-3914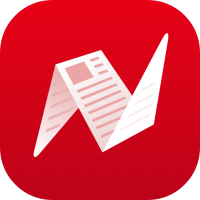 This is original content from NewsBreak's Creator Program. Join today to publish and share your own content.