HOUSTON, TX – The LGBT community is disproportionately affected by tobacco and young LGBT women are more than three times as likely to smoke as heterosexual women, according to some studies. A former CrossFit athlete, Katherine Norman, shared her story about her addiction to nicotine over the past year and her decision to quit smoking.
The COVID-19 pandemic in March 2020 was the starting point for her addiction to nicotine. She was haunted by fear and uncertainty about when she would be able to return to work as restaurants in Houston were closed. Her decision to move and her girlfriend worked as a travel nurse added to Katherine's anxiety.
To quit smoking, Norman found herself healthier outlets, such as competitive CrossFit, which in fact helped her to reduce her cigarette consumption. As businesses reopened, Katherine started to return to healthier habits.
"I'd go to the gym and meditate, so I looked like a person who takes care of herself, yet I was putting this poison in my body and trying to clear it out at the gym. I have a lot of willpower, so I'd ask myself why I couldn't just stop smoking. But it's an addiction," she admitted.
Seeing an advertisement for MD Anderson's smoking cessation study called Project On-Track, Norman immediately joined. The study was designed with tobacco disparities, including the LGBT community in mind, to look at how different factors affect stress and smoking.
She got free access to nicotine patches she decided not to use, virtual behavioral counseling, and a stipend for her participation. To better comprehend her addiction, she attended counseling sessions with books and podcasts from leading behavioral scientists.
Celebrating her 30th birthday this summer, Norman decided to start a new chapter in her life by quitting smoking, seeing a dietician, moving after a breakup, and facing life's other challenges.
"The past year was hard on all of us. It showed me the things I struggled with and how surprisingly deep they go," Norman said. "I decided to move forward on a lot of things, and being able to articulate that for myself was powerful. The difference with quitting smoking this time is that I was finally ready to be done."
To learn more about taking part in MD Anderson's smoking and tobacco-related studies, please visit https://www.mdanderson.org/research/research-areas/prevention-personalized-risk-assessment/smoking-tobacco-related-studies.html.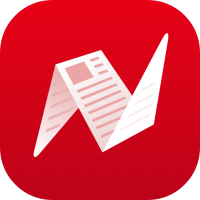 This is original content from NewsBreak's Creator Program. Join today to publish and share your own content.