HOUSTON, TX — The Schroth therapy program at Texas Children's Hospital helps patients improve their posture progress through a few therapy sessions.
The program is guided by Sandra Engle, a Doctor of Physical Therapy and currently the Acute Care Specialty Coordinator, as well as a C1 and C2 certified Schroth therapist at Texas Children's Hospital.
For children and teenagers with scoliosis, physical appearance and positive body image are essential. Depending on the severity of their scoliosis, a visibly curved or twisted spinal column can cause uneven shoulders, breathing difficulties, back pain, and a humpback or swayback appearance.
If left untreated, these conditions can get worse over time. In the most severe cases – when the curvature is greater than 50 degrees – surgery may be necessary to correct the deformity.
When surgery is required, the pediatric spine specialists collaborate with neurosurgeons, pulmonologists, and other specialists at Texas Children's to coordinate care and create the best possible outcomes.
Meanwhile, for children with mild to moderate cases, the collaboration with the Scoliosis and Spinal Deformity Program allows for a multidisciplinary team that aims to treat scoliosis with a non-surgical approach first.
Engle collaborates with the Orthopedics team using Schroth-based physical therapy treatment to treat patients with scoliosis. This conservative approach uses thinking ability, muscle coordination, sensory skills and posture awareness to provide better support for the spine in patients with mild to severe curvatures.
These exercises decrease the rotation and stretch in the trunk while increasing muscle strength. Ideally, we start Schroth-based exercises prior to puberty (usually age 10 for girls and 12 for boys) when their curvature and rotation are still mild and during the peak risk of spinal curve progression.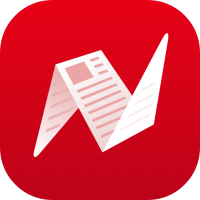 This is original content from NewsBreak's Creator Program. Join today to publish and share your own content.