HOUSTON, TX — Notable Designer and CEO of Core Landscape Group, LLC, William Roberts, has earned his reputation of being one of the best due to his unique approach to client services. His knowledge in this industry mixed with passion, creativity, dedication to clients, and a passionate career has granted him a life of simplicity that has emerged and prospered accordingly.
Roberts started his Houston-based first firm in 1996, which he sold in 2005, and is now the Principal of ICONstrux Design+Build and CEO of CORE Landscape Group, LLC. With over 32 years in his field, Roberts is personally involved in providing his expertise and support throughout the many avenues of any project that comes to his firm and he has quite the reputation of being the hub of customer interactions.
Roberts has made some substantial additions to his team for growth with Jamey Goss, a seasoned landscape professional with a stellar reputation with both clients and other industry professionals, leading the way. Goss is now the Vice President and Partner and he brings along his 28 years of knowledge and management expertise. The new partnership will grow CORE Landscape Group, LLC while keeping the family-owned business feel.
Agreeing on many things, the most important being the basic principles that there must be a balance between clients, employees and profits. The whole CORE team understands service and they continue to provide service to the service industry where others fail. With the talent each team member brings to the table, this partnership is on a successful path to grow this 13-year-old company into a pioneer in the landscape industry of Texas.
There are various projects around Houston that either Roberts and Goss have had an important role in from their past or as a current client. Their work has contributed to the splendor of Houston for decades. Roberts continues to develop residential real estate, design beautiful projects, and build projects that are now acknowledged nationally. Meanwhile, Goss operates and manages CORE, ensuring the success of all projects.
Futher information and details about Core Landscape Group are available at https://corelandscapegroup.com/.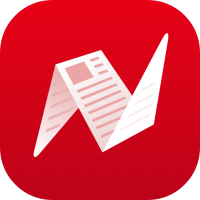 This is original content from NewsBreak's Creator Program. Join today to publish and share your own content.