HOUSTON, TX — Baylor College of Medicine and the Chinese University of Hong Kong conducted a joint study and discovered that the benefit of aspirin treatment in preventing preeclampsia is mediated through slowing down the metabolic clock of gestation.
Initially, the researchers analyzed the blood samples collected from over a hundred high-risk pregnant women at 11 to 13 weeks and 20 to 24 weeks of their pregnancy.
The result showed that the preeclamptic or non-preeclamptic outcome in response to aspirin treatment was significantly associated with the level of internal aspirin exposure ascertained from metabolomic data.
The researchers also constructed a model of the metabolic clock of gestation and found that aspirin significantly decelerated metabolic gestational age by 1.27 weeks in mid-gestation.
One-fourth of the metabolites experienced a partial reversal of gestational age advancement, suggesting that aspirin treatment help prevent preeclampsia by slowing down the metabolic clock of gestation. The study results are published in the journal Hypertension.
This joint study's aim was to understand why a significant proportion of aspirin-treated high-risk women still develops preeclampsia.
Additionally, the researchers performed untargeted metabolomic profiling on plasma samples of 58 participants in the aspirin group and 58 participants in the placebo group.
They found out that aspirin induced a series of metabolomic alterations and the level of internal aspirin exposure is predictive of preeclampsia.
By comparing the profile of women with and without preeclampsia after aspirin treatment, there were differences in 73 metabolites detected.
"This study has been made possible by a fruitful research collaboration between our Department of Molecular and Human Genetics at Baylor, the Fetal Medicine Research Institute at King's College in London, and the Department of Obstetrics and Gynaecology at CU Medicine under the auspices of the Joint Baylor-CUHK Center of Medical Genetics," said Dr. Fernando Scaglia, study author, professor of molecular and human genetics at Baylor and clinical director of the Joint Baylor-CUHK Center of Medical Genetics in Hong Kong.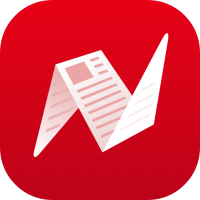 This is original content from NewsBreak's Creator Program. Join today to publish and share your own content.