HOUSTON, TX — Buffalo Bayou Partnership announces its upcoming events in July with the new program and more. Below are the event details:
Blanket Bingo at Market Square Park (Benefitting BBP)
July 15 at 6:00 p.m. - 9:00 p.m.
At Market Square Park, 301 Milam St Houston, TX 77002
The popular park favorite is back with an exciting new season of Blanket Bingo, benefiting Market Square Park and Buffalo Bayou Partnership.
Participants are encouraged to bring their blanket, lawn chairs or snag one of the tables at the park for a night of fun, music and great prizes! Admission is $10 (cash only) iand ncludes one bingo packet (approx. 9 games). Additional games and daubers can be purchased for $1 each. Packets will go on sale at 6 p.m. and Bingo will begin at 7 p.m.
This event has been known to sell out, so be sure to get to the park early to secure your chances. No reservations are needed.
July 15 7:45 p.m. - 9:15 p.m.
At Lost Lake Visitor Center, 3422 Allen Parkway, Houston, TX 77019
Guests will take a short stroll from Lost Lake to Waugh Drive Bridge with local bat expert Suzanne Jurek and learn little-known facts about this unique Mexican free-tailed bat colony. The walk is approximately 0.8 miles round trip and costs $5 per person age 12+ and free for children under 12 years old. The parking on-site is limited, but street parking is available.
Reserve now at https://fareharbor.com/embeds/book/buffalobayou/items/319265/calendar/2021/07/?flow=314840&full-items=yes&back=https://buffalobayou.org/event/bat-walk-and-watch-2021-07-15/2021-07-15/.
Sound Healing Meditation in the Cistern
July 17 at 10:00 a.m. - 10:45 a.m.
At The Water Works, 105 Sabine Street Houston, TX 77007
Find your center and practice meditation in the spacious and tranquil Buffalo Bayou Park Cistern. In collaboration with Union is Creation and Youniversoul, this meditation series will feature the use of singing bowls and wind chimes to encourage mindfulness and connectivity. Guests should bring their own cushion or mat. The maximum capacity is thirty-four people, which costs $15 per person.
Purchase your ticket now at https://fareharbor.com/embeds/book/buffalobayou/items/246138/calendar/2021/07/?flow=404814&full-items=yes&back=https://buffalobayou.org/event/sound-healing-meditation-in-the-cistern/2021-07-17/.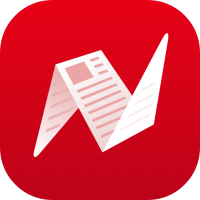 This is original content from NewsBreak's Creator Program. Join today to publish and share your own content.