HOUSTON, TX – Keep Texas Beautiful, Black Cat GIS, and HARC launched the first-ever Texas Litter Database, a project funded by The Garver Black Hilyard Family Foundation on July 8. The online tool can be accessed through any smart device such as a smartphone or computer.
Since 2019, HARC has been joining forces with the Garver Black Hilyard Family Foundation, Keep Texas Beautiful, and Black Cat GIS to develop new field methodologies to generate much-needed data documenting trash and litter in bayous, streams, reservoirs, and bays of Texas.
To promote their efforts to reduce, eliminate, and study trash and litter in waterways in the region and beyond, they then decided to work together to develop the first-of-its-kind database.
HARC Program Director, Dr. Stephanie Glenn, said, "This project will provide a unique opportunity to better track and report litter collection efforts. The partnership behind the project is a science-based effort that will result in metrics to inform actionable science."
Similarly, Amanda Hackney of Black Cat GIS, commented, "The Texas Litter Database will encourage people to get out and explore waterways around their home. You can't grasp the scale of the problem until you see it yourself first-hand."
"Citizen scientists will be contributing invaluable data to help guide litter management and policy decisions, all while making their little corner of Texas cleaner and healthier one cleanup at a time," she continued.
Meanwhile, the Director of Mission and Giving for the Garver Black Hilyard Family Foundation, Maia Corbitt remarked, "The tools to analyze and compare data from all the great work being done to clean up litter, will help organizations and advocates build solutions that prevent litter in the first place. The Foundation is really excited to support this project."
Available at https://txlitter.org/, the Litter Database will help municipal employees, volunteers, and others to better analyze and track litter collected during cleanups.
Aside from regular clean-ups, the site also introduces Take 2 For Texas, a new easy, and fast way to contribute data to the database which is accessible at https://txlitter.org/take-2/new.
In addition, The Texas Litter Story Map, an educational tool that provides information about plastic pollution in Texas and instructions on how to use the database, will also be accessible.
For more information about the Texas Litter Database, please visit www.harcresearch.org/txlitter.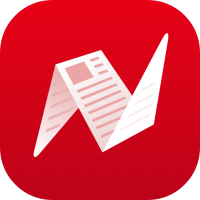 This is original content from NewsBreak's Creator Program. Join today to publish and share your own content.