HOUSTON, TX – Houston Mayor Sylvester Turner, the Valero Energy Foundation, and the 50/50 Park Partners inaugurated the opening of a new playground for the Magnolia Park - Manchester Complete Community in Houston's East End on July 8, 2021.
The event was to celebrate the end of the playground's construction. It was conducted at Hartman Park, the first neighborhood park in the program to receive improvements and long-term support as part of the 50/50 Park Partners initiative to create equity in complete communities and the City of Houston neighborhood parks.
The Hartman Park improvement work focuses on the redevelopment of the playground area. Significant features include colorful playground units for kids ages 2-5 and 5-12, multiple swings and spinners, a new concrete border, a new bike rack, new playground surfacing, subsurface drainage, ramp and walks, new benches, and also necessary detention.
In his statement, Mayor Turner said, "Houston has wonderful signature parks, but I created the 50/50 Park Initiative to improve neighborhood parks in Complete Communities and other key areas of the City. Nice parks enhance the quality of life for every Houstonian, and every child, and every family deserves a safe and beautiful space to enjoy the outdoors."
"I am grateful to Valero for investing in improving Hartman Park. I know the community will appreciate this special park for years to come," he continued.
"There are neighborhood parks throughout our City that would benefit from an investment by the 50/50 Parks Initiative. I encourage the business community and philanthropic leaders to join us in these efforts. We can make a significant difference throughout Houston, one neighborhood at a time," Mayor Turner concluded.
Meanwhile, Vice President and General Manager of Valero's Houston Refinery, Lon Brenner, commented, "At Valero, we're driven to make a difference in our community. We're grateful for the opportunity to join Mayor Turner and the other partners to make a real, lasting difference in the lives of our neighbors and provide families a fun, safe and attractive park."
Valero Energy Foundation and City Bond Funds made improvements to Hartman Park possible. As a founding member of the 50/50 Park Partners initiative, Valero Energy Foundation has committed to award over $600,000.
Besides the financial support, Valero has also contributed to additional park improvements through in-kind support and volunteer resources.
President and CEO of Houston Parks Board, Beth White, also expressed his statement, saying, "Community is at the heart of 50/50 Park Partners and we hope that this new playground at Hartman Park will be a gathering place for the Manchester neighborhood for years to come."
Similarly, the president and CEO of the Greater Houston Partnership, Bob Harvey, remarked, "This Hartman Park improvement, made possible by Valero, is just the first of many such projects our corporate community is helping realize across the city. We're pleased to have helped play a connecting role in this initiative to revitalize key neighborhood parks."
For more information about 50/50 Park Partners, click on Houston5050parkpartners.com.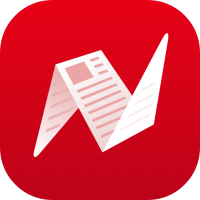 This is original content from NewsBreak's Creator Program. Join today to publish and share your own content.