HOUSTON, TX — The University of Houston School of Art presents "Moving Forward", an exhibition of work created by artists and designers from the Master of Fine Arts Class of 2020.
The Anya Tish Gallery and Gray Contemporary will host this exhibition from July 3rd until July 17th, with a reception on July 10th. For the reception, both galleries will be open from 1 p.m. to 5 p.m., allowing sufficient time to visit each exhibition space in Houston's lively art districts.
The MFA Class of 2020's artists and designers spent three intense years cultivating their work anticipating the Masters of Fine Arts thesis exhibition. However, due to the pandemic, the exhibition was cancelled last year. Consequently, "Moving Forward" takes place a little more than a year after its original date.
Everyone is invited to witness the pinnacle of the 2020 unit's three-year journey at the university, along with the many works these artists and designers have created since their debut in Houston's vibrant culture scene.
At the University of Houston, the School of Art provides multiple programs such as the Bachelor of Fine Arts (BFA) and the Master of Fine Arts (MFA) degrees in Painting, Photography/Digital Media, Sculpture and Graphic Communications and the Bachelor of Arts (BA) degree as well as the Master of Arts (MA) degree in Art History.
Throughout the years, the School of Art has obtained grants from prestigious institutions such as the Guggenheim Foundation, the Louis Comfort Tiffany Foundation, the National Endowment for the Arts, the National Endowment for the Humanities, the Fulbright Foundation and many others.
For further information, contact either gallery or Aaron Parazette, Director of Graduate Studies, at apar@uh.edu. Further details about the exhibition are available here.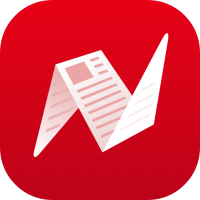 This is original content from NewsBreak's Creator Program. Join today to publish and share your own content.