HOUSTON, TX — The Consumer Law Clinic, part of the University of Houston Law Foundation, has been awarded a $300,000 grant.
The main goal of the grant is to provide legal assistance, information, and representation for Harris County residents facing housing instability due to COVID-19.
The ERAP 1- Housing Stability Grant Funding will cover a 17-month period starting in May 2021 and will expire at the end of September 2022.
The funding will assist with evictions in Justice of the Peace, county courts, and rental assistance applications for affected tenants.
Law Center Professor of Practice and Consumer Law Clinic Director Ryan Marquez recognized how hard this pandemic affected so many people, especially those facing evictions.
"COVID-19 has affected many people financially, physically, and emotionally," said Marquez. "With the CDC moratorium likely ending, they could be facing a possible lack of housing. We hope we will be able to assist these people to at least quell the housing instability they face."
Interested residents in need of assistance may contact the Consumer Law Clinic at 713.743.2094.
Directed by Professor Ryan Marquez, the Consumer Law Clinic is one of the few of its kind in the country. Law students learn the law by a mixture of theory and actual hands-on experience representing low-income clients in the Justice Court, County Court, and District Court.
Cases include claims under the Deceptive Trade Practices Act, as well as credit and debt-collection problems and landlord/tenant complaints. The Consumer Law Clinic has a classroom component that meets for two hours a week for 14 weeks for a total of 28 hours over the course of the semester.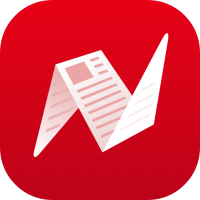 This is original content from NewsBreak's Creator Program. Join today to publish and share your own content.