HOUSTON, TX — Texas A&M University is one of the 20 U.S. colleges that participates in the national study evaluating the spread of SARS-CoV-2 in college students.
Currently, the study is moving to the next stage to include young adults ages 18 – 29 as participants.
Texas A&M hosted an informational meeting about how to enroll in the study on June 29. Rebecca Fischer, a principal investigator for the PreventCOVIDU program at Texas A&M, said that the meeting would provide an opportunity to learn more about the focus of the study.
"The underlying premise is that we know that vaccines work extremely well at preventing symptomatic disease, keeping people out of the hospital and preventing death, but what's not translated to most people is that vaccines cannot block us from being exposed to infections like the one that causes COVID-19," said Fischer, who is also an assistant professor of biostatistics and epidemiology.
This research aims to answer whether vaccinated individuals are effective in stopping the virus's transmission. According to Fischer, it's currently unclear whether the vaccinated people can still pass the virus to unvaccinated people, who could have severe reactions. What's clear is that the vaccinated individuals can still be exposed to the coronavirus and become infected.
The study focused on college students, who may not be aware that they are infected because they often feel few to no symptoms, which puts them at a higher risk for virus transmission.
Fischer said the network of researchers across the United States concluded that the question of to what degree the Moderna COVID-19 vaccine can reduce transmission of the disease might apply to all young adults. "Expanding from students to be more inclusive was natural for us, and by the same token, expanding that age range up means that more people will be eligible," Fischer said.
In order to address that question, the study now also accepts young adults under 30 without any college affiliation. The study's goals and requirements remain the same.
Participants will be involved in a four-month study and agree to completing questionnaires in an eDiary app, swabbing their nose daily for SARS-CoV-2, and providing periodic blood samples.
There will be options to complete the procedures remotely and electronically. At the end of the study, participants will receive a compensation of $1,000 for their time.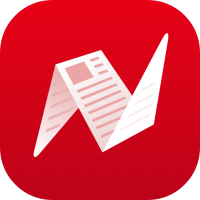 This is original content from NewsBreak's Creator Program. Join today to publish and share your own content.